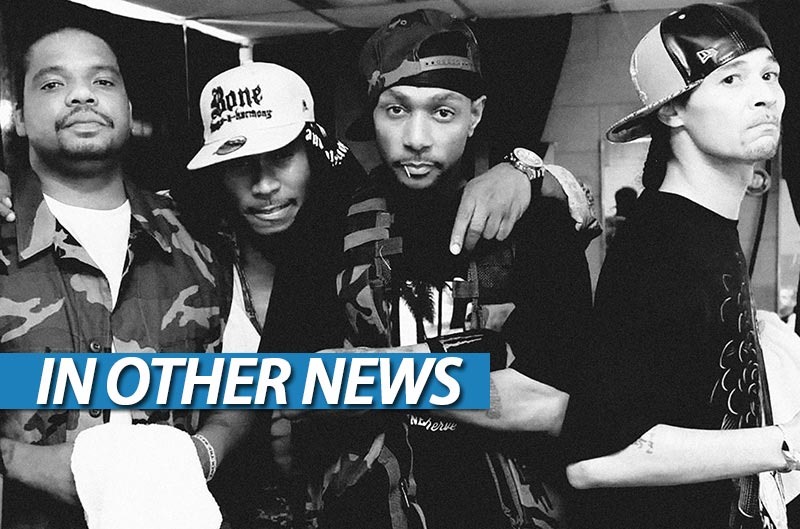 Wake up wake up it's the first of the month! A new day, a new month as we inhabit this ball of mud and saltwater that spins around a gigantic ball of flame and life. Man, space is weird when you think about it. This week is of course an important one, primarily because of the upcoming municipal elections. So remember, it doesn't matter who you vote for (because the messiah isn't back yet), but that you do vote. And then you can whinge about the results when the Soccer Party fails to get enough votes. Again. Again.
In Other News: Mortal Kombat XL PC players might be getting a small surprise, Batman can't have that many people watching him and say goodbye to the Bioware forums forever.
Here's the news that we didn't post today, because our desperate attempts to get more clicks would only shock and surprise you because here's why, when and how.
News
Mortal Kombat XL: PC gamers may be getting GGPO after all
Disney Infinity shutdown detailed by Disney
Telltale backtracks on Batman's Crowd Play – 12 player cap, local play only
The BioWare forums are closing down forever
EA, Lucasfilm shut down Star Wars fan game
ELEAGUE's first season pulls in millions of viewers
Level-5 confirms Lady Layton localization for 2017
Gamers will be able to come to this year's Golden Joysticks
Stuff
No, Niantic isn't making a Harry Potter version of Pokémon Go
Marvel Ultimate Alliance: the last great licensed video game?
The great ragdoll war of 1273
In Theory: Could NX bring Wii and GameCube games to Virtual Console?
Videos
What's on at The Movies
Monday Box Office Report: The Bourne Supremacy
This trailer for the French retelling of BEAUTY AND THE BEAST could fulfill you
GAME OF THRONES ending with season 8
Kiefer Sutherland confirms new FLATLINERS is a sequel not a remake
Last Updated: August 1, 2016