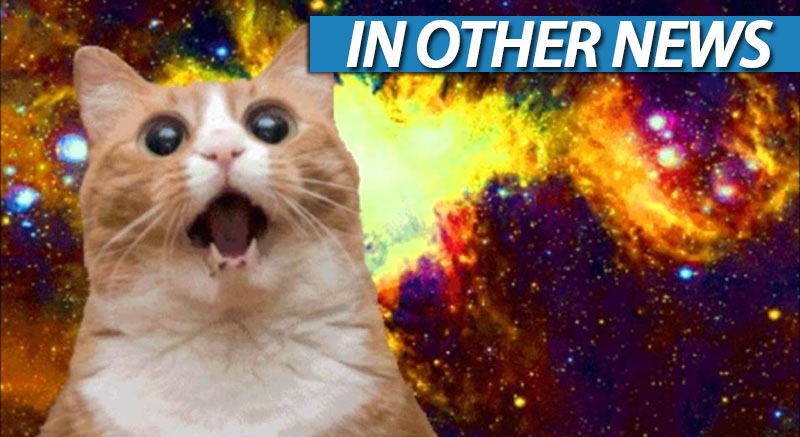 Ah Spring, the time of the year tha…haaaaa…haaaaaaaa…CHOOOOOOOOOOOOOOOOOSPPPPPPPPPPPPPPPPLOOOOOOOOOOOOOOOOOOOSHHHHHHHHHHHHHHH. Sorry, hang on guys. Apparently my hayfever has resulted in me turning my office into an Olympic-sized swimming pool, if athletes were required to swim through lanes of snot. Be right back.
In Other News: Battlefield 1 still has a bit of a wonky beta, remember the Titanfalls and 4K gaming is going to cost ya.
Here's the news that we didn't post today, because we were too busy brushing up on our Bolivian for a weekend of Narcos.
News
Destiny: Xur location and inventory for September 2, 3
AMD issues Crimson driver for Battlefield 1 beta, fixes wonky display issue
Mortal Kombat XL and Kombat Pack 2 are officially coming to PC
Titanfall 2 introduces six new playable Titans
Play as Link in Monster Hunter Stories
Wireless HTC Vive prototype could be nearly here
Missed September's Nintendo Direct? Catch up here
PS4 Slim stock came from the UAE
Stuff
Fans make the 3D Sonic game we deserve
Performance Analysis: Assetto Corsa
Nobody knows how the portals in No Man's Sky work
4K PC gaming is finally viable – and it's stunning
Videos
What's on at The Movies
Fox secures a comedic X-FILES series titled GHOSTED
Movies out Today: 2 September 2016
First concept art, details of Dwayne Johnson's character in the new JUMANJI revealed
Fox thinking about re-imagining King Arthur in a police procedural CAMELOT
DVD review: MODDER EN BLOED – Fighting colonialism one scrum at time
SA's Weekend Top 10 Movie Chart: Anyone know a good MECHANIC?
Top List Thurdays – 10 Biggest Box Office Flops of 2016 Thus Far
Last Updated: September 2, 2016