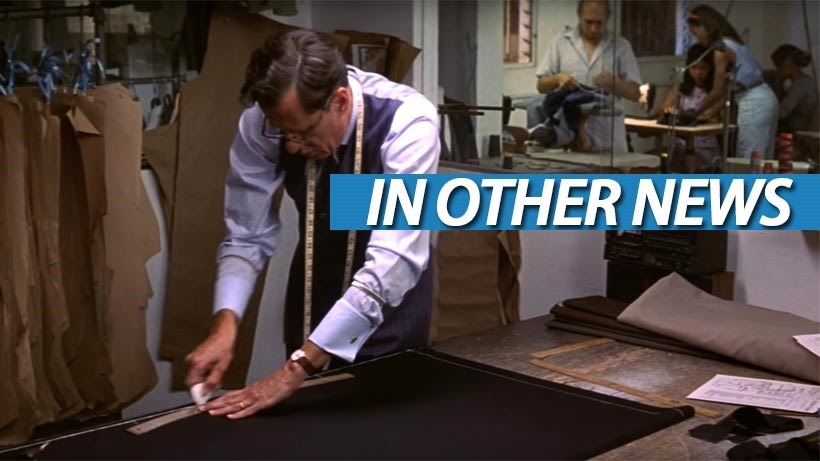 Man, we live in a cruel world. You can moan about life being completely unfair, but the truth is, life simply is. And that's fair. You don't have to look too far to see just how bad life can be. Rampant corruption by giggling heads of state, crime everywhere and worst of all: A return to a proper five-day working week. OH THE HUGE MANATEE!
In Other News: Activision gets ready to axe axes, a version of Aliens: Colonial Marines which is actually fun, Starbound is homebound and this Super Saiyan is feeling blue.
Here's the news that we didn't post today, because we were too busy avoiding the taxman who had some questions for us regarding a recent trip to Panama.
News
Activision to restructure Guitar Hero developer FreeStyleGames
Capcom forms dedicated mobile division, Mega Man and Monster Hunter games on the way
Modder improves Aliens: Colonial Marines
Ubisoft files new Beyond Good & Evil trademarks
Starbound prepares to leave Early Access
Destiny's Zen Meteor is the new PlayStation-exclusive exotic weapon
Senior Capcom designer leaves for SNK Playmore
SEGA's acquisition of Atlus USA finalized, will publish all titles in North America
Stuff
Dragon Ball's newest Super Saiyan name was a mistake
Miitomo: Nintendo's attempt to clean up social media
When you're a regular guy but you can also fight like a Witcher
Why virtual reality is the future
Videos
What's on at The Movies
Don't ask how a watch works, only know it's time for SICARIO 2
The first trailer THE LOST CITY OF Z has become far too dangerous
Monday Box Office Report – Batman v Superman v huge box office drops
He is Mowgli and this is his home in the new iMax trailer for THE JUNGLE BOOK
THE BLACKLIST spinoff series in the works starring Famke Janssen
You're going to die in this trailer for THE CONJURING 2
Last Updated: April 4, 2016