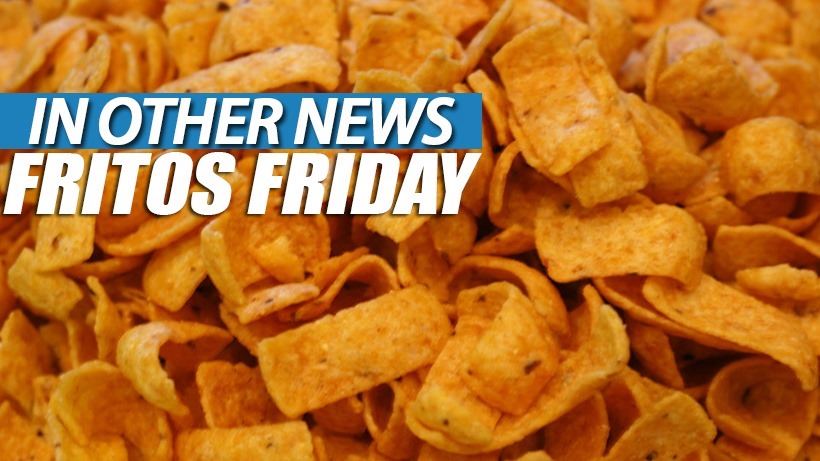 People of Cape Town! Want to make some quick money this weekend? It's easy! All you have to do is stock up on baby powder, spandex shorts, bicycle tubes and sugary-chalk water energy drinks and you'll be sorted for life once you start selling those items for over-inflated costs. The Cape Argus cycle race kicks off on Sunday, which means that right now that Cape Town has more cogs than a warehouse filled with Games For Windows copies of the first Gears of War game.
Good luck to everyone taking part this weekend! Try not to die!
In Other News: Monster Hunter X goes west with Fire Emblem content, Rainbow Six sieges a pro league, Helldivers calls down for some cake and prepare for more Splatoon.
Here's the news that we didn't post today, because I was too busy asking people who they were gonna call.
News
Monster Hunter X is coming west with Fire Emblem bonus content
Rainbow Six Siege pro league season kicks off tomorrow
Two free updates headed to Splatoon
Spintires developer denies sabotage claims
Nintendo re-defends Wiimote patent lawsuit
Helldivers is giving out free DLC for its first birthday
Questions asked about legitimacy of Coleco Chameleon retro console
A new look at Ron Gilbert's next point-and-click adventure
Stuff
Sleep all day, party all night
A big interview with Chris Sawyer, the creator of RollerCoaster Tycoon
I was homeless and video games saved my life
Our best look yet at Mass Effect: Andromeda's main character
Videos
What's on at The Movies
Will Smith & Joel Edgerton will star in David Ayer's BRIGHT – an urban fantasy thiller featuring an Orc cop!
Movies out Today: 04 March 2016
Meet your new POWER RANGERS in first pic from the upcoming reboot!
Everyone thinks that you are crazy in this new trailer for NINA
This trailer for A BEAUTIFUL PLANET is out of this world
DVD REVIEW: LIFE
Inhumans are everywhere in this new trailer for AGENTS OF S.H.I.E.L.D.'s mid-season return!
Last Updated: March 4, 2016