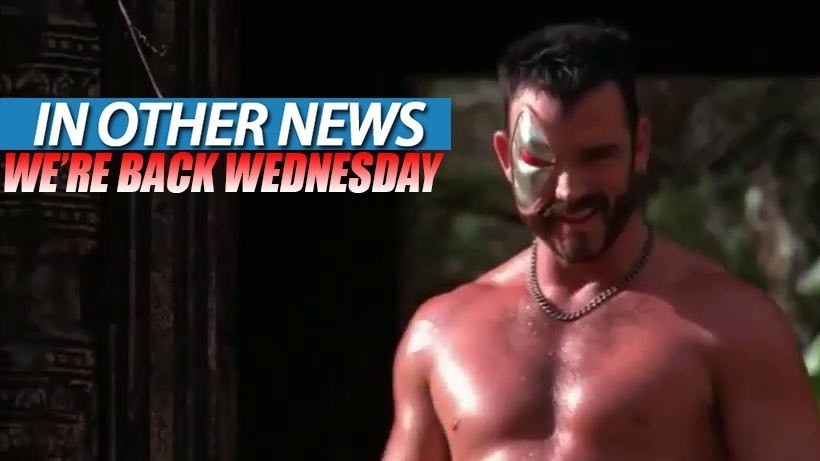 Hello baby…did you miss me? MWAH. Lock up your consoles and hide your memory cards folks, because Lazygamer is back! We've gorged on the power of an immeasurable Christmas day lunch, absorbed the disappointment of a terrible gift under our tree and survived a nasty booboo or two after trying to master the technology of the hoverboard. Oh yeah, we are back and ready to make 2016 a year to remember. Hell, most of you won't even see it coming. Just the way we like it…
In Other News: Square Enix closes down Shinra, Hideo Kojima finally gets some recognition, that's a lot of Windows and Thomas the tank engine has been unleashed.
Here's the news that we didn't post today, because I was too busy making 1920×1080 my New Year's resolution. Oh, and in case you missed it, here's the winner of our sister site, The Movies, Star Wars: The Force Awakens competition.
News
Square Enix to close cloud gaming division Shinra Technologies
Hideo Kojima inducted into the AIAS Hall of Fame
Just Cause 3 Sky Fortress DLC near complete, patch coming this month
Modder goes all-out for Dying Light map Harran The Ride
The bans given to CS:GO match-fixers last year are permanent
200m installs and counting for Windows 10
Torment: Tides of Numenera's beta nears
PayPal backers won't get Shenmue 3's Kickstarter rewards
Stuff
Player creates crowd-sourced trash-talk generator for games
Witness the horror of Thomas the Tank Engine in Fallout 4
Undertale has one of the greatest final boss fights in RPG history
Blind gamer completes The Legend of Zelda: Ocarina of Time
Videos
What's on at The Movies
We review POINT BREAK 3D – Pointless
Midweek Movie Mouth-Off: What did you watch over the December break?
Rumour: SPECTRE's Christoph Waltz could return for two more Bond movies
Andy Serkis says THE FORCE AWAKENS' Snoke is not you-know-who!
Joss Whedon no longer involved with Marvel; doesn't regret Coulson's return
Will Smith comments on missing out on INDEPENDENCE DAY: RESURGENCE
Michael Bay confirms that he will be done with the franchise after making Transformers 5
Hello baby, did you miss me?

Heyo!
Last Updated: January 6, 2016