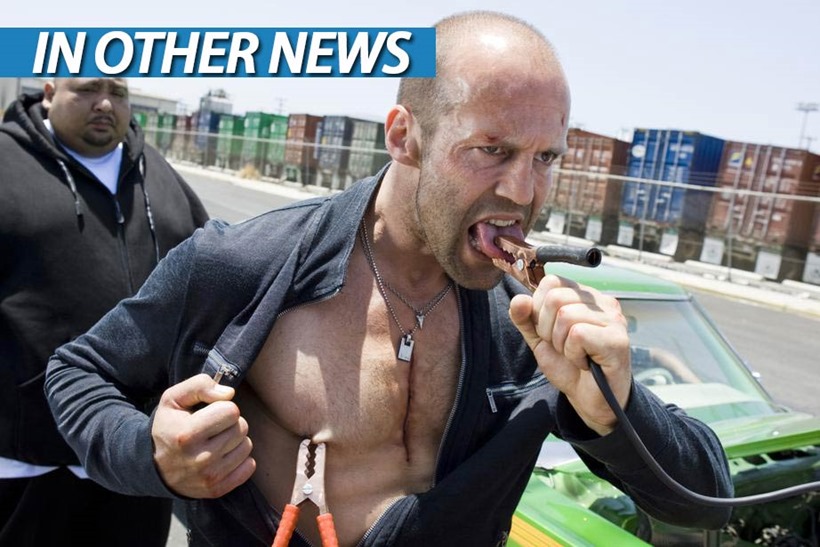 You ever have one of those days? When the power decides to trip, throwing all your plans in disarray and then only coming back to the office much later only to discover that nobody had noticed that you had gone missing. Gee, only a bunch of jerks would be like that, right? Well I'm not going to point any fingers, but they may have happened to me. And people whose names rhyme with Fatty, Bowie, Salamander and Chef may be the very people that I'm alluding to.
And someone replaced all my Joko tea with coffee. WHAT KIND OF A MONSTER WOULD DO SUCH A THING?
In Other News: Halo 5 has some memories, Call of Duty updates the Black Ops, the Wii U just had its life support switched off and that return to Arkham is looking very likely.
Here's the news that we didn't post today because DANGER DANGER! HIGH VOLTAGE!
News
Halo 5 Memories of Reach screens show updated Noble Team armour
Atlas Reactor ditches free-to-play, is now a "premium digital game"
Call of Duty: Black Ops 3 update 1.10 lets you choose menu music, introduces many fixes
Total War: Warhammer will support mods
Former Kerbal Space Program developers slam studio for poor pay and crunch time
PlayStation: Uncharted's fanbase has never been bigger
Return to Arkham: Batman HD collection leaks again
'Nintendo just switched off Wii U's life support'
Stuff
Videos
What's on at The Movies
Adam McKAy, Tommy Wirkola to adapt Mark Waid's IRREDEEMABLE for Fox
Colourful and different new POWER RANGERS costumes revealed!
DVD Review: Mississippi Grind
Shaaaaark! It's the new trailer for THE SHALLOWS!
Be careful not to overindulge in this drug-fueled trailer for URGE
Last Updated: May 6, 2016