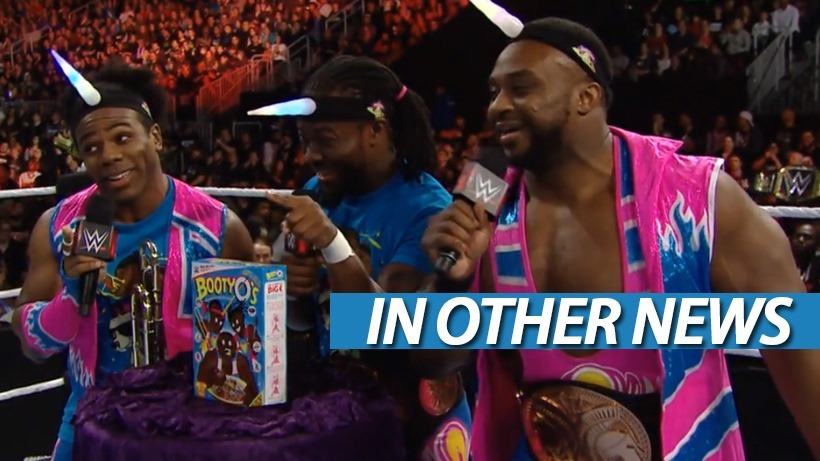 Guys, I'm dying. Dying I say. DYYYYYYYYING. Whose sick idea was it, to make it mandatory to work five days a week? And I mean, when you've just come straight off a couple of shortened work weeks, it just feels even more cruel. Oh my, some sick freak came up with these Easter holidays, I swear. Ok, we can do this. We can get through it. Ask, and the internet shall provide. By the power of the Rogue One trailer, I WILL finish this post!
In Other News: USB music returns to the PS4, Nintendo pulls the plug on some Zelda fans, call him Snake and OlliOlli oxen free.
Here's the news that we didn't post today, because we were too busy organising another pantsless Pepsi Pizza Party for E3 this year.
News
PS4 3.50 firmware: these are all the unannounced features so far
David Hayter joins Shadow Moses team for Metal Gear Solid "VR Museum" project
Destiny writing team gets another shake up as story creative lead exits
New Humble Bundle offers Homeworld Remastered Collection on the cheap
Nintendo pulls plug on fan-made Zelda browser game
Indie skating series OlliOlli grinding into physical retail
Superdimension Neptune VS Sega Hard Girls coming West this fall
Telltale expands publishing business with console version of 7 Days to Die
Stuff
How Stardew Valley won Steam
My gruelling weekend at Witcher School
Elderly woman mistakenly prays to League of Legends character
What went wrong with Quantum Break on PC?
Videos
What's on at The Movies
Is Colin Firth back for KINGSMAN: THE GOLDEN CIRCLE?
Marvel's CLOAK AND DAGGER gets TV series order!
The past is prelude in new CAPTAIN AMERICA: CIVIL WAR trailer
Jai Courtney addresses rumours about SUICIDE SQUAD reshoots
DVD REVIEW: WAR ROOM
WB delays JUNGLE BOOK: ORIGINS again, shuffles around 2017 schedule
Last Updated: April 8, 2016