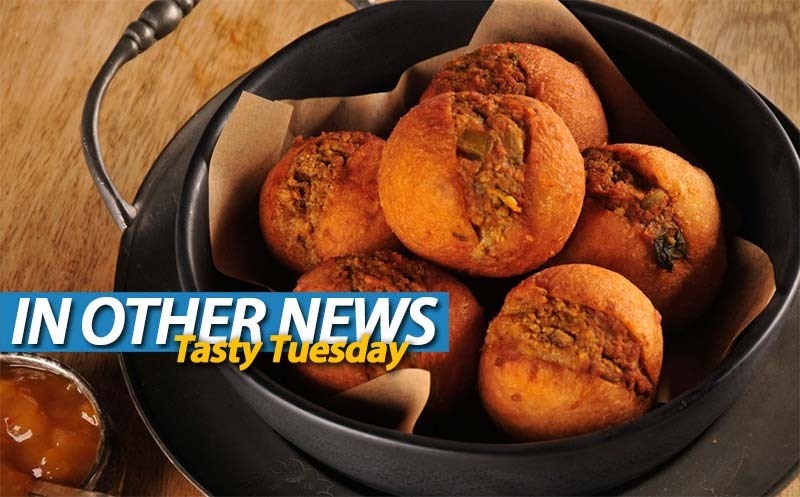 Sometimes, you've got to throw away whatever notions you have of what makes food good – and focus instead on what makes it damned tasty – even if it's possible detrimental to your health. For the first time in a long time, I had vetkoek and mince. Deliciously puffy pockets of deep-fried dough, stuffed with savoury mince and grated cheese and a bit of freshly chopped chillies for a bit kick. My heart's not that happy – but my soul is.
In Other News: It's-a-Minecraft, Mario!, PayPal's not your pal if you're big on crowdfunding and a wizard has beaten Dark Souls 3 using black magic.
Here's the news we didn't post because we were too busy trying to expel the curse that's befallen Darryn.
News
Xbox Live deals: Call of Duty, Elite Dangerous, WWE 2K16, more
Mario content coming to Minecraft: Wii U Edition
Dark Souls 3 patch 1.06 data mine suggests no Dark Sword nerf
PayPal removes purchase protection for crowdfunding campaigns
Street Fighter V has eight frames of input lag on PS4
Tyranny short story series sheds light on Obsidian's dark new world
Square is bringing Final Fantasy: Brave Exvius west
Jedi defeats Dark Souls 3 without blocking, parrying or rolling—at level 1
Stuff
History Lesson: The story of Wipeout
China's newest game machine seems familiar
Watch: The first hour of Homefront: The Revolution
Blizzard sends nice wedding cakes
Videos
Last Updated: May 10, 2016