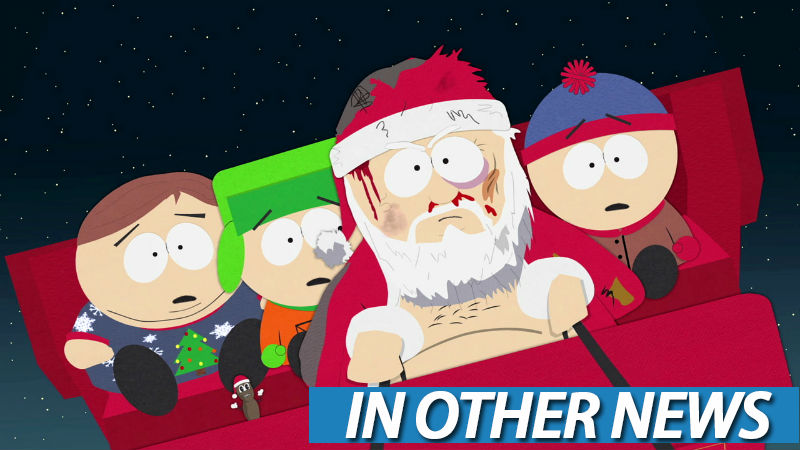 Now that rAge is over, all that's left is the crazy manic race to the end of the year. I still can't believe the year is almost over. With time marching on at a ridiculous pace, I suppose I'd better just hurry up and give you your news – no time for chit chat, the year is almost over!
In Other News: You are suddenly better at Rocket League, Overwatch is really popular and VR lets you become GTA V's Trevor.
Here's the news we didn't post today because we were too busy answering polls about Sandy's hair.
News
Rocket League skill ranking recalibration makes you look a lot better than before
Final Fantasy XV Gets Lots of Videos and Pictures Showing World, Flying Regalia, Characters and More
Overwatch has more than 20 million players
Battlefield 1 achievements reveal some interesting campaign collectables
Dragon Quest Builders Out Now, Launch Trailer
Stuff
Stanley Parable's Davey Wreden shares real talk about game design
Trevor's back for GTA VR film
Gears of War 4 lag causes streamer to lose it, break his controller
Kerbal Space Program 1.2 Adds Comm Networks
Vidja
Crap! I'm Broke: Out of Pocket – Launch Trailer
The Daily Show – "The O'Reilly Factor" Gets Racist in Chinatown
FINAL FANTASY XV Amazon RoadTrip Trailer
New Call of Duty: Infinite Warfare Trailer Shows Off the Combat Rigs
The Movies
Looks like Daniel Craig isn't done playing James Bond yet
Everything is a test in this new trailer for ALLIED
Midweek Movie Mouth-off: which classic horror should get a reboot?
First look at EMOJIMOVIE: EXPRESS YOURSELF; Sony adds to the film's voice cast
WESTWORLD creators discuss season 2 plans, video game influences
Last Updated: October 12, 2016