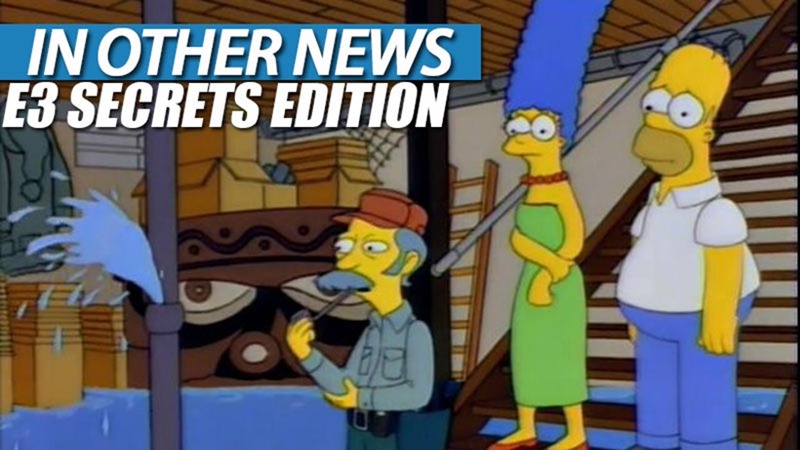 A few press conferences down, many more to go! Tonight is the big night. And so is tomorrow morning, as I shake my fist with righteous fury at the timezone differences. Microsoft, Sony and Ubisoft are the big boys to watch out for on Monday, industry heavyweights who will no doubt be aaaaaaaaaaaand everything has leaked again. Well done chaps. This just in: My testicles exploded when Devil May Cry 5 was announced several minutes before this post went live.
In Other News: Everything already leaked. Dammit.
Here's the news that we didn't post today, because we were too busy marvelling at Phil Spencer's new T-shirt made from the flesh of Xbox One S leakers.
News
Here are a couple of screenshots from Skyrim Special Edition
Take-Two's Strauss Zelnick on eSports, virtual reality and the state of E3
Grow Up leaks ahead of Ubisoft's conference
Ubisoft's Star Trek: Bridge Crew is a co-op VR game designed to put you in an episode of the show
Ron Perlman stars in Payday 2's Biker Packs DLC, out this week
NHL 17's making big strides toward being a complete hockey game
Fallout Shelter is coming to PC
Dynasty Warriors Berserk was just fully confirmed
Stuff
Overwatch cosplay goes deeper
Overwatch PC performance graphics guide
The most recent Dragon Ball Super episode is oh my goodness
E3 made me the twisted monster I am today
Videos
What's on at The Movies
What's a demigod gotta do in this new trailer for Disney's MOANA
Brian Michael Bendis' SCARLET comic book is heading to Cinemax
Kevin Smith's MALLRATS 2 is now a 10-episode TV series
Monday Box Office Report: CONJURING 2 shrieks to the top in US, WARCRAFT gigantic in China
Sandra Bullocks' all-female OCEAN'S ELEVEN spinoff adds Cate Blanchett, Helena Bonham Carter, Mindy Kaling & Elizabeth Banks
Last Updated: June 13, 2016