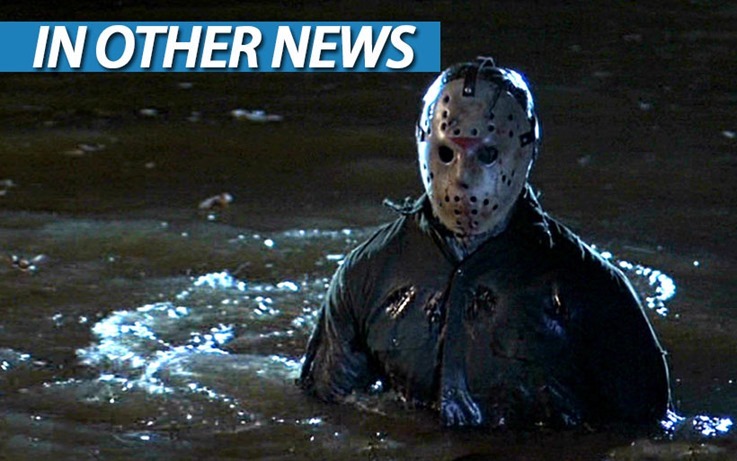 Don't know about you chaps, but I'm ready to go take a nice trip down to the ol' camp site. Just me, some booze and a car filled with promiscuous teenagers who are ready to be the most neglectful camp councillors you ever set eyes on. I think just to be safe, I better leave my phone uncharged, keep my revolver locked in the safe and wear my T-shirt that says "I hate Hydrophobics" written on it. Now if you'll excuse me, I'm going to leave this sharpened machete next to this pile of old hockey masks, because what could possibly go wrong?
In Other News: Bungie reacts to lonely Destinies, Lian Li squishes PC cases together, Sega isn't Shenmooting any remaster ideas and the inside story of Lionhead.
Here's the news that we didn't post today, because I was too busy ignoring those kids who were making fun of that camper who has a face only a mother could love.
News
Bungie is sort of doing something about Destiny raid LFG
Atlas Reactor hits Steam Early Access, free weekend begins tonight
Destiny: Xur location and inventory for May 13, 14
Lian Li's PC-09 squishes two cases into one
Oddball RPG Knuckle Sandwich has a fitting battle system
Star Trek Online sets coordinates for next-gen
We'll see more of Gran Turismo Sport before E3
Sega looking into Shenmue HD remasters
Stuff
Damn, this Korean dude is good at Overwatch
Lionhead: The Inside Story
Let's talk about that one scene in Uncharted 4
Combat fatigues: How Uncharted is a walking simulator in action game's clothing
Videos
What's on at The Movies
New images, character posters and clips released for WARCRAFT
ZORRO is getting the reboot treatment
Movies out Today: 13 May 2016
We review WHISKEY TANGO FOXTROT – All's not-bad in love and war
ABC cancels AGENT CARTER, CASTLE and more, turns down MOST WANTED
Fox officially picks up LETHAL WEAPON TV series
Last Updated: May 13, 2016