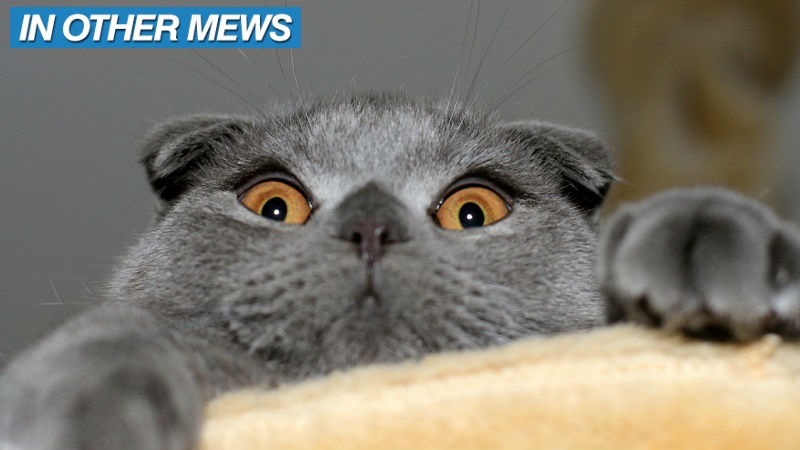 I may or may not be contemplating robbing a bank. The Rand isn't so hot right now, but there's just so much stuff I need to buy. Fancy being part of my heist? Be sure to send your application over to loljkidontwannagotojail@lazygamer.net.
In Other News: Schoolgirl VR gets an erotic knock off, Overwatch players murder crows, DualShock 4 controllers get support for Steam, and a soundtrack that was recorded through a real human skull.
Here's all the news we didn't post today because we were too busy wondering if Geoff was still alive.
News
Namco's Schoolgirl VR Game Gets Inevitable Erotic Game Knock Off
Overwatch players are murdering crows trying to unlock a mystery (that may not exist)
Crytek's dinosaur adventure Robinson: The Journey drops November 8
Ambitious space MMO Dual Universe has reached its Kickstarter goal
New NBA 2K17 patch out now on PS4, fixes some of your problems
Stuff
Don't Ever Nerf This Overwatch Cosplay
Seven Creative Approaches To Difficulty That Make Games Better
Valve is adding full DualShock 4 configurability to Steam
Inside's soundtrack was recorded through a real human skull, and I can't get over it
Overwatch fans' devotion to Witch Mercy is literally huge
Videos
Prep for World of Final Fantasy with a demo and the opening cinematic
FIVE NIGHTS AT FREDDY'S – SISTER LOCATION (Honest Game Trailers)
Dota 2 Fails of the Week – Ep. 165
What's On @ The Movies?
Matt Damon address the "mighty whitey" accusations of THE GREAT WALL
Director Chad Stahelski says JOHN WICK 3 already in development
Top List Thursday: Best cosplay at rAge Joburg 2016
Gal Gadot discusses WONDER WOMAN's sexuality
(Header)
Last Updated: October 13, 2016