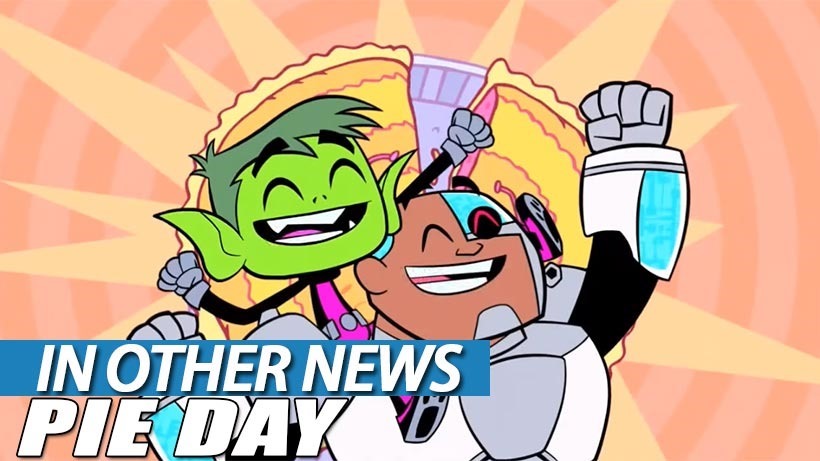 It's apparently Pie Day today. Now, I love me some pie. Whether it's pepper steak pie, savoury pie, Venison pie or even just the rancid leftovers of whatever the hell it is that I just made in the kitchen, all pie is good! What do you mean, it's not that kind of Pie Day? Wait, did The Life of Pi get its very own day of remembrance? No? OH! THAT PI! I still prefer my original flub. LET'S GO BUY PIE!
In Other News: WWE 2K16 hits the PC ring, Halo 5 ghosts a memory, get amped for Amplitude and the Next Everquest is dead yo.
Here's the news that we didn't post today, because I was too busy waiting six months for a better version of apple pie to come out.
News
WWE 2K16 now available on PC – here's the launch trailer
EverQuest Next is cancelled, but Landmark will go on
Halo 5's Ghosts of Meridian Warzone map teased, playlist consolidations on the way
Latest Devil Daggers world record survives hell for ten minutes
Atlus is shutting down Shin Megami Tensei: Imagine
Digital Pokemon boardgame announced for smartphones
Amplitude is finally coming to PS3 in April
Azubu grabs exclusive rights to ESL content
Stuff
Serf and turf: A week in Stardew Valley
Anime Tokyo vs Real Tokyo
Digital Foundry: the best gaming CPUs for the money
There are far too many Warhammer games
Videos
What's on at The Movies
Monday Box Office Report: ZOOTOPIA continues to dominate as CLOVERFIELD monsters return
Premium home movie screening service gets backing from major Hollywood players like Spielberg, Abrams and more
It takes a village to make me look dope in this first Red Band Trailer for The Lonely Island's – POPSTAR: NEVER STOP NEVER STOPPING
I really thought KILL COMMAND would be terrible, but this looks awesome
BEETLEJUICE 2 is officially happening… Not!
Last Updated: March 14, 2016