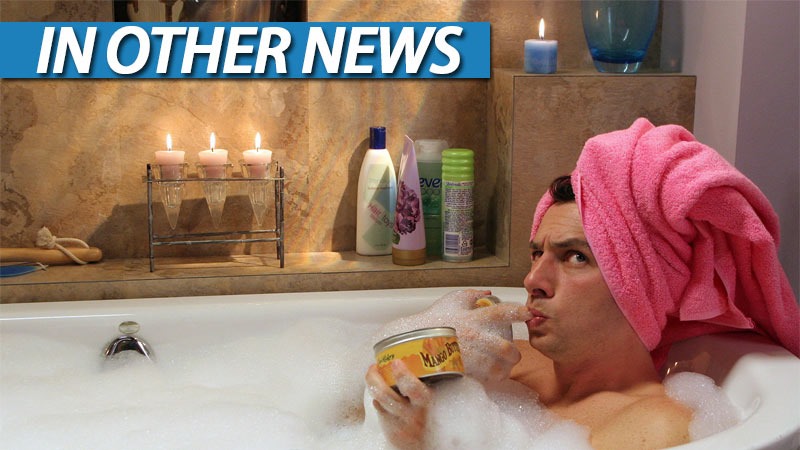 Well guys, it has been a blast. Say what you like about 2016, but here's the important lesson to take home: We made this journey together. This will be your final In Other News segment for the year then, but worry not! Your faithful crew of scum and miscreants are going to take a few days off to recharge. We'll be back super early in 2017. Bigger! Better! Possibly more drunk than ever before!
And I hope you'll all be back as well for another long ride. This site doesn't exist without you lot, as you're the reason why we're up at the crack of noon every day to get the ball rolling on this site. You've all been awesome, and I'm glad you're my audience. But for now, the ol' D needs to go run a bubble bath and crank up the Toto to maximum. I bless the raaaaaaaaaaains down in Afriiiiiiiiiiica….
In Other News: Heroes of the Storm saddle up for a winter event, Test Drive lives again and maybe Forza Horizon 3 was too good of a game.
Here's the news that we didn't post today, because we were too busy saying so long and thanks for all the fish.
News
Battlefield 4 gets a UI update to make it easier for you to jump between it and Battlefield 1
Warhammer 40K: Inquisitor – Martyr delayed into late 2017
For Honor maps and mode DLC will be free, but nobody's said anything about new heroes yet
Doom: Bloodfall DLC adds a trio of new maps and the Spectre Pinky
Heroes of the Storm's Winter Veil event, Ragnaros, out today
Bigben has acquired the Test Drive brand
Shenmue III pre-orders open soon, game is entering 'full-scale production'
LEGO Dimensions Fantastic Beasts patch adds in deliberately omitted real ending
Stuff
Ex-Lionhead employee tells wild story of threatening teenage "trolls"
The only problem with Blizzard Mountain is how good Forza Horizon 3 was in the first place
League of Legends cosplay from all corners of the globe
Final Fantasy 15 is a decent attempt at an impossible job
Videos
What's on at The Movies
DVD Review – MY FATHER'S WAR
He's wired to protect others in this trailer for NBC's TAKEN prequel TV series
Netflix cancels MARCO POLO after reported $200 million in losses
The end is coming in this trailer for season 4 of THE 100!
Hugh Jackman took a pay-cut to support LOGAN getting an R-rating
Watch the first trailer for Christopher Nolan's WWII drama DUNKIRK!
Last Updated: December 15, 2016