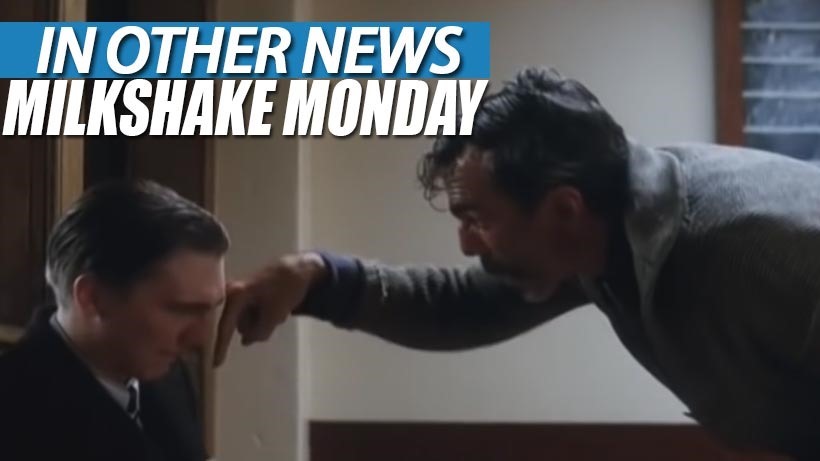 For a long time, I've dreamt of being president. The kind of president who could really make South Africa great again, and do so by not being a bloated windbag who looks like he has a squirrel tale for a toupee. And I've got plans. Such glorious plans for the next elections. Here's the thing: I'll most likely go mad with power and use state funds to build our very own Jaeger, Rugby P-Klap, but at least I'll be honest about it as I Tombstone Pile-drive the economy into the ground.
HAAAAAAAARRRRRUUUUUUUUUU! Vote for me!
In Other News: The Division rumours up a raid, Cable may be taken, there's not much candy to be found at King and Cliffy B would have messed up Silent Hills.
Here's the news that we didn't post today, because roses are red and violets are blue, your webcam is on and I'm watching you.
News
The Division may feature end-game raid content – rumour
The Ship: Remasted's Early Access plans detailed
Halo 5's Double Date weekend playlist is in effect, more on the Feb. update
Pillars of Eternity's next companion is a barbarian named Maneha
Street Fighter V is coming to Linux and SteamOS this Spring
Profit and revenue down at Candy Crush creator King
Cliffy B: 'I woulda f**ked up Silent Hills'
Stuff
Strange undertaking: the birth of gaming's first graveyard simulator
The internet archive just added over 1000 Windows 3.1 games to its archive
Remember when Dungeon Keeper was good?
"Wooden" N64 is quaint as hell
Videos
What's on at The Movies
Stephen Lang really wants to play Cable in DEADPOOL 2!
Take a peek behind the scenes in this trailer for Showtime's ROADIES
BAD BOYS 3 will be back with both Smith and Lawrence, with Joe Carnahan directing
Monday Box Office Report – DEADPOOL has biggest R-rated opening of all time!
You'll be recruited with this trailer for OUR KIND OF TRAITOR
It's time to raise an army in this new trailer for THE HUNTSMAN: WINTER'S WAR
Last Updated: February 15, 2016