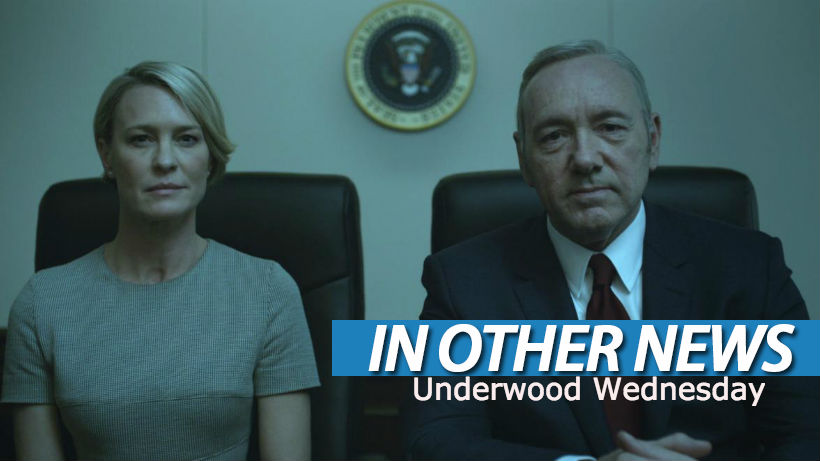 This is the last real Wednesday for a while. No, I don't mean that the end is nigh or something, but for the next couple weeks we'll be having shorter weeks thanks to public holidays. That means the typical Wednesday "hump day" experience is going on hold until April, where even more public holidays await. Party on!
In Other News: Chrono Trigger warps to present day, PlayStation VR will destroy the competition and Vampire Counts are revealed.
Here's the news we didn't post today because we were too busy giving everyone Cumberbatch names.
News
Chrono Trigger's Excellent Battle System Returns
Final Fantasy 14 ushers in spring with the Hatching-tide event
PlayStation VR to sell 8m units in 24 months – analyst
Sniper Elite 4 introduces two new types of X-Ray Kill Cams
Stuff
Sony Will Sell PlayStation VR At A Profit, Not As A Loss Leader
Win funky baby clothes (shameless self promo)
BioWare writers offer tips on building to an emotional theme
New One Piece: Burning Blood Trailer Looks Great, Mixes Live Action Tokyo and CGI
Vidja
HITMAN (Honest Game Trailers)
Last Week Tonight with John Oliver: International Women's Day
Total War: WARHAMMER – Vampire Counts – In-Engine Cinematic Trailer
The Movies
SA's Weekend Top 10: Zoos make money, just not Ben Stiller's zoos…
DAREDEVIL's season 2 trailer hasn't told you everything
Director Gavin Hood reflects on the mistakes made with X-MEN ORIGINS: WOLVERINE
Midweek Movie Mouth-Off: What's the dumbest complaint you've ever heard about a movie?
First photos of new BEN-HUR remake have been released
They're eating children in this trailer for SAUSAGE PARTY
More CAPTAIN AMERICA: CIVIL WAR images to drool over!
Last Updated: March 16, 2016