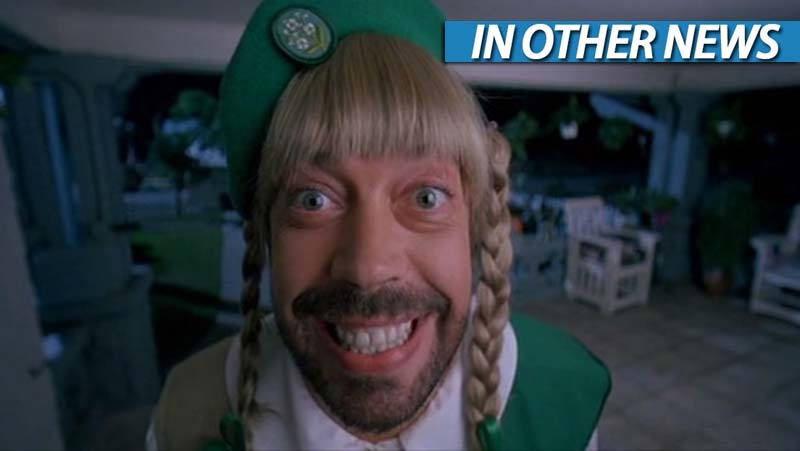 Well, this week has been sort of crappy in uncapped LTE land. The landscape has been forever altered thanks to some dastardly fine print, in a manner that makes me wonder if I can change the AUP on my monthly payments to Helkom. On the plus side, next week is looking gooood for games! Not only do I have Rise of Iron to look forward to, but I've also got new episodes of Telltale's Batman series and a new dose of Hitman to blunder through.
Now that's kind of comforting. Happy weekend everybody!
In Other News: Oculus sets up a boundary, a new brutal FPS with retro style appears and why Yakuza should never ever change.
Here's the news that w didn't post today, because we were too busy thinking really really nasty thoughts towards a certain ISP.
News
Team Epsilon join $100,000 CS:GO competition at EGX 2016
Brutal new FPS mixes Hexen, Doom, and Quake
Blizzard is letting you change your BattleTag as many times as you want – but there's a catch
American Truck Simulator DLC adds fancy steering wheels
Xbox One backward compatibility now at 250+ games
Oculus Touch is getting a Rift-like virtual boundary system
Logitech picks up simulation brand Saitek from Mad Catz
Layoffs at Sony San Diego studio
Stuff
Never change, Yakuza
Three days with Nintendo's £35 Pokémon Go Plus accessory
Did you know that Final Fantasy XIV has a jail for very bad players?
Rise of the Tomb Raider: the first PS4 Pro vs PC graphics comparison
Videos
What's on at The Movies
Peter Berg wants to pair up The Rock and Jonah Hill for possible THE RUNDOWN 2
Movies out Today: 16 September 2016
We review BEN-HUR – heavy-handed but watchable enough
Is something illegal going on in this trailer for Woody Allen's Amazon series CRISIS IN SIX SCENES
You review THE INFILTRATOR: a slow-burning but slick crime drama
SA's Weekend Top 10 Movie Chart: SUICIDE is painless… and profitable
Last Updated: September 16, 2016