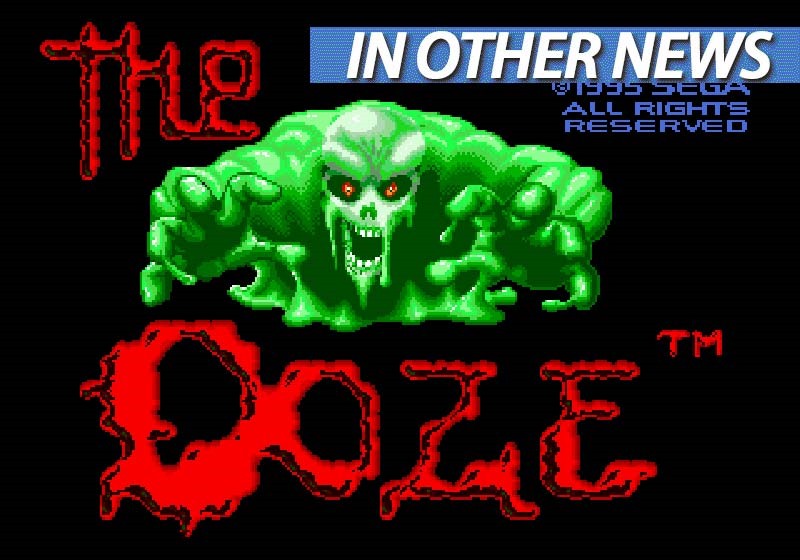 I've assumed a variety of identities in video games over the years. Call of Duty grunt, Batman and a Klingon bridge commander to name a few. But one of the weirdest characters that my thumbs ever inhabited via a controller interface, has to be The Ooze. It was a downright odd game, born out of a movie monster era that gave us the Blob.
But The Ooze was just weird. As Dr Daniel Caine, players had to use their new slimy powers for vengeance and to pick up the actual strands of DNA that Caine had tossed away after being forced to go for a chemical bath dip. It was weird stuff, but oddly strategic as players used their more fluid form to fight off threats.
It was also blazingly difficult on the later levels, which is probably why The Ooze got hammered by reviewers. Still, it's one of the more novel games to emerge during the heyday of the Sega Genesis era.
In Other News: Rockstar ain't looking for Red Dead Retribution, Phil Spencer wants to go old school and the art of Block Ops.
Here's the news that we didn't post today, because we were too busy making certain that nobody could accuse us of cake capture in government.
News
Red Dead Retribution debunked as the name of Rockstar's Red Dead sequel
King's Quest reboot concludes this month
Phil Spencer says Xbox One could get backwards compatibility for original Xbox games
Titanfall 2 story trailer details Respawn's robo-buddy game
This PSN Flash Sale is a bunch of games below $10
Sony is already selling the PlayStation VR at a profit
Oh hey, Resident Evil 7 has item boxes!
Sony set to announce first mobile games this year
Stuff
Daigo uses sixth sense to block sonic booms, wins tournament
DF Retro: Silent Hill 2 – a PS2 masterpiece
GameBoy jam shows everything that made the handheld special
Block ops: How everything fell into place for Tetris
Videos
What's on at The Movies
Kevin Feige talks CAPTAIN MARVEL, "the most powerful" character in the entire MCU
Monday Box Office Report – THE ACCOUNTANT counts all its money; INFERNO blows up overseas
MTV to adapt WAR OF THE WORLDS into TV series
Kevin Hart and Ice Cube set to return for RIDE ALONG 3
We review MISS PEREGRINE'S HOME FOR PECULIAR CHILDREN – A rushed and unsatisfying adaptation
Last Updated: October 17, 2016