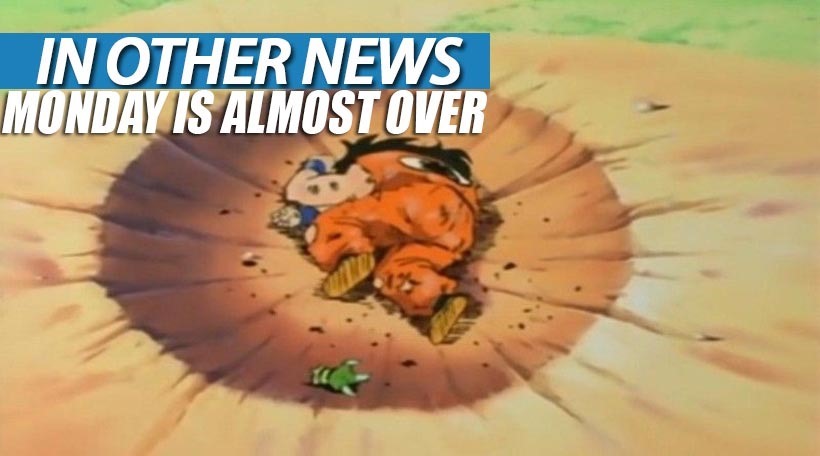 I'm in peak review mode right now. Everything, everything in my life has now fallen in a category of scoring, as if I were some demented Mega-City One cop who was judging all the porcelain in the house while attempting to master a power-slide in DiRT Rally. And I'm going to master that power-slide, even if I have to fall off my chair another hundred times as my body automatically mimics the movement on screen in front of me as I violently fail to turn left yet again.
Look, I have no idea where this thread is going, but it's just another Monday for me.
In Other News: Dark Souls dark sells well, crowdfund the return of a legacy machine, Destiny updates with some Sterling and the DOOM beta isn't being too well-received.
Here's the news that we didn't post today, because I was too busy being sentenced for making rally bad puns about that new DiRT game. Crap, that's another ten lashings.
News
Doujin shooter Wolflame hits Steam this week
Shovel Knight has sold 1.2 million copies
Ark: Survival Evolved developer seemingly forks over $40M to settle lawsuit
Dark Souls III claims series' first No.1, launch sales 61 per cent higher than Dark Souls II
Survival horror Back in 1995 looks like a lost PlayStation game
Doom open beta gets hellish reviews on Steam
Crowdfunding effort seeks to resurrect Commodore 64 for retro gaming
Destiny April Update: Sterling Treasure patch coming today
Stuff
This massive Skyrim mod took more than three years to develop
Digital Foundry vs Ratchet and Clank on PS4
Every Yu-Gi-Oh! card ever sold, in one place
The secrets of Dark Souls lore explained and explored
The real life pros of Tony Hawk Pro Skater 2, 16 years later
Videos
What's on at The Movies
Monday Box-Office Report: Watch the jungle bring you to your knees
Our STAR WARS competition will force you to the dark side!
Dwayne Johnson and Kevin Hart in talks for JUMANJI remake
James Cameron now making four AVATAR sequels; reveals release dates
Sing a new song with this powerful first trailer for early awards contender THE BIRTH OF A NATION
Last Updated: April 18, 2016