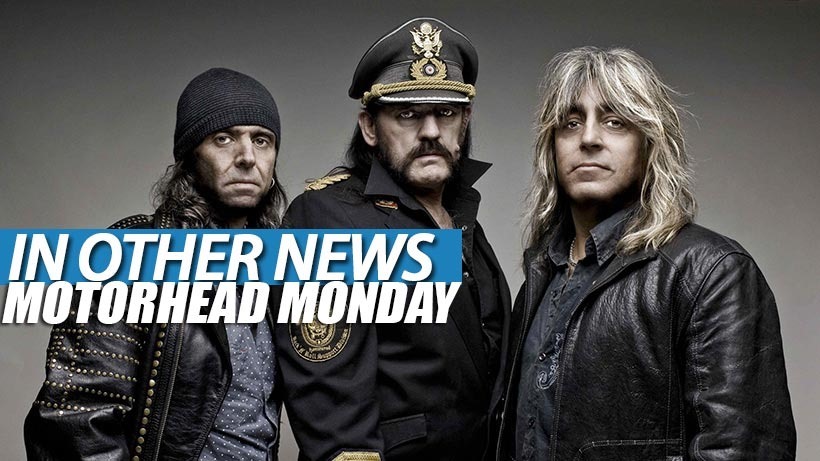 I may not be much use in a kitchen, but if there's one thing that I can make, it's Mexican wraps with flavour so fierce that it'll tear a hole in the time-space continuum with an errant fart. I use only the finest ingredients, and when I look at the bill for them, less than desired parts of the recipe. But hear me out! My wraps are so potent, that they've already been bought by the US military, and have nothing to do with their recent Operation: HellFire Piss that is currently tearing Al Qaeda a new one. I feel so proud!
In Other News: Vivendi sells big, Lemmy lives on in GTA, Dota heads to Manila and upgrading a TIE fighter.
Here's the news that we didn't post today, because I was at a funeral and needed to let R.I.P a massive fart.
News
Big Driveclub update teased for February
Space Barnacles discovered in Elite: Dangerous
Vivendi sells remaining shares in Activision Blizzard for $1.1B
Modders enshrine Motörhead's Lemmy in GTA 5
Four retro class specializations come back to D&D in this month's Unearthed Arcana
Rise of the Tomb Raider director joins Infinity Ward
Danganronpa: Trigger Happy Havoc coming to PC in February
Final Dota 2 Major to be held in Manila
Stuff
I was patched out of Eve Online
How a League of Legends trophy is made
Remembering David Bowie's Nomad Soul
Giving a TIE Fighter a firmware update
Videos
What's on at The Movies
DIE HARD YEAR ONE to feature Bruce Willis in more than just a cameo role
Meet Gus and Mickey in these trailers for Judd Atapow's new Netflix comedy series LOVE
Christian Bale exits Enzo Ferrari biopic over weight gain worries
24: LEGACY reboot officially going ahead without Jack Bauer, introducing brand new cast
Chris Pine talks WONDER WOMAN and his take on the period and character Steve Trevor
There just may be a DEADWOOD film, but will we get what we want?
Last Updated: January 18, 2016