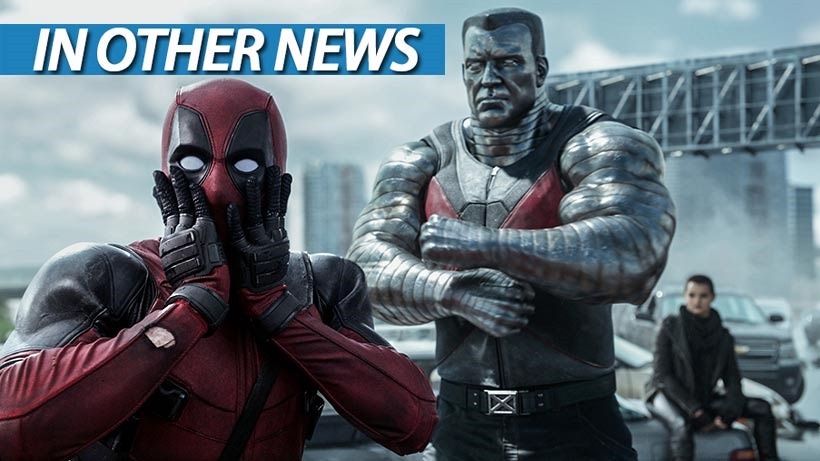 Wait a minute? Where's Matty? YOU'LL NEVER KNOW! Plus I have an airtight alibi, just like the coffin that Matty woke up in this morning which happens to be at the bottom of a lake right now. Erm, ignore that last line. I know nothing!
In Other News: DOOM clocked in 90 minutes, Uncharted 4 meets the rolling stones, an EA Sports legend leaves and Black Panther is going to be a personal movie.
Here's the news that we didn't post today, because we were too busy getting rid of the evidence.
News
First Doom speedrun world record is just under 90 minutes
Alien Syndrome might be the next 3D Classic from Sega
PlayStation Network down for maintenance next week
Blizzard is giving away free stuff if you see the Warcraft movie
Team EnVyUs enter League of Legends
Duskers goes into full release with a creepy launch trailer
Madden creator Rich Hilleman leaves EA
Escape From Tarkov video offers over an hour of alpha footage
Stuff
Why we're all in awe of Uncharted 4's physics
Alienation developers quietly patch in tribute to comrade who has passed away
Digital Foundry vs Shadow of the Beast on PS4
One man creates incredible anime tribute to a video game
Videos
What's on at The Movies
Kiefer Sutherland is the President in this trailer for DESIGNATED SURVIVOR
Ryan Coogler calls BLACK PANTHER his "most personal" movie yet
Warner Bros shakes up the executives at DC in response to BATMAN V SUPERMAN feedback
Last Updated: May 19, 2016