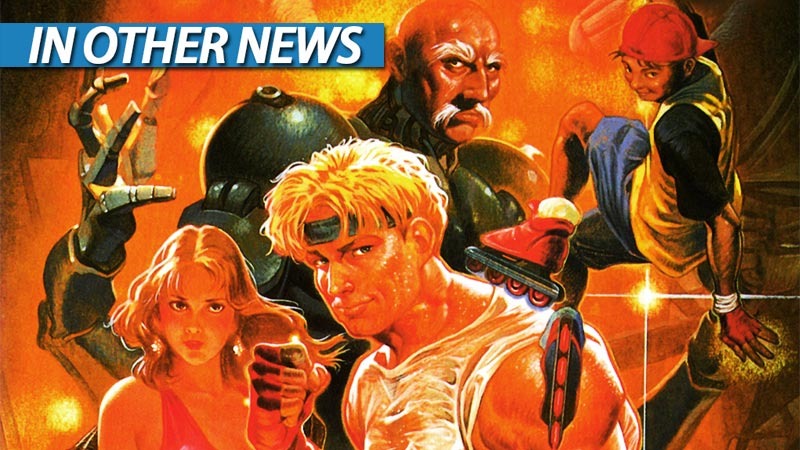 Good ol' Streets of Rage! When consoles were revived for home audiences, one of the best genres around to kill an afternoon with was Streets of Rage. Basically an accurate simulator of a Joburg street on payday, Streets of Rage was fluid and brutal stuff. And utterly perfected in its third incarnation. More characters, more bizarre enemies (that some versions edited out completely) made for some thumb-blisteringly good fun.
The best part though? Play your cards right, and you could jam Streets of Rage 3/ Bare Knuckle III as either a super martial artist by the name of Shiva…or a kangaroo. STREWTH!
In Other News: Bethesda is going to tilt left soon, Hideo Kojima finally gets some recognition and Return to Arkham is a lot sneakier than we thought.
Here's the news that we didn't post today, because we were too busy getting rid of excess organs for quick bucks for Black Friday.
News
PS4 Pro update brings 4K, HDR and fancy pants anti-aliasing to The Witness
Build a Star Wars-themed park with this Planet Coaster player's creations
The fall update for Civilization 6 is now available, comes with a new scenario and two maps
Bethesda Pinball is a real thing that's out soon
Rocket League's next update is for those who want to master Rocket League
Vive and Oculus Rift sales predicted to hit 770k by year end
Hideo Kojima to be awarded 'Industry Icon' at next month's Game Awards
EVO 2017 dates and location announced
Stuff
260 mods turn Skyrim into a Game of Thrones trailer
Batman: Return to Arkham has stealth PS4 Pro support
Unicorns of Love show why competitive gaming needs a mascot
Amnesia: Justine is the keystone in a series that goes beyond fear
Videos
What's on at The Movies
Monday Box Office Report – FANTASTIC BEASTS has a fantastic opening
Where are the strangers in this trailer for Netflix's LEMONY SNICKET'S A SERIES OF UNFORTUNATE EVENTS
Rumour: Green Lantern to appear in JUSTICE LEAGUE after all
Anything you see with love is the truth in this trailer for THE SECRET SCRIPTURE
DVD Review – WOODLAWN
Last Updated: November 21, 2016