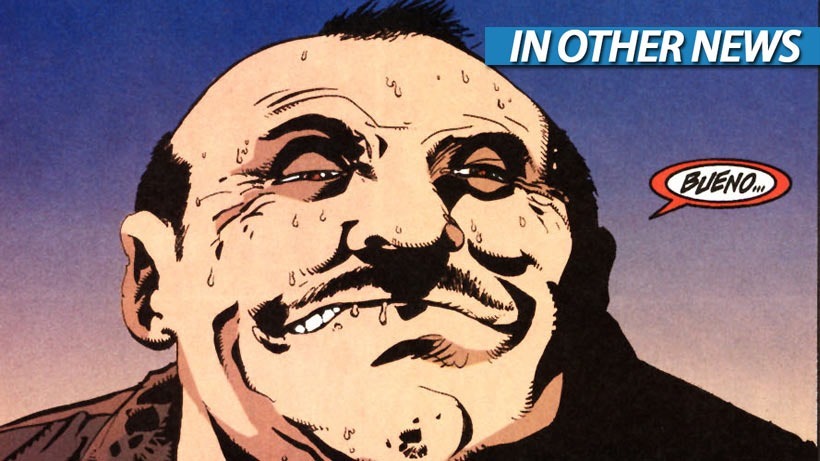 In the immortal words of that Scottish fella Mel Gibson: FREEEEEEDOM! It's been a gruelling couple of weeks lately, as the fates have decided to make us toil away for five entire days before taking a break. Absolute madness I tell you. Next week is a little bit different however, as we temporarily return to the preferred method of working less than that every week. And so help me Grodd, it better stay that way.
In Other News: Xur has been gambling again, Amazon is being a jerk, behold the beauty of Aer and there has been an awakening in the Force.
Here's the news that we didn't post today, because we were too busy dusting for fingerprints.
News
Destiny: Xur location and inventory for April 22, 23
Amazon locks video game purchases behind Prime paywall
Jurassic Park, Strong Bad added to Telltale Humble Bundle
Mod support heading to Sega Mega Drive games on Steam
The wonderful Rayman Origins is now playable on Xbox One
Ruiner is a brutal isometric shooter inspired by cult cyberpunk anime
This is our last chance to get The Beatles: Rock Band's DLC songs
Check out Aer's beautiful, seamless world in this new gameplay trailer
Stuff
One machine to rule them all: the triumph of Xbox 360
Digimon breeding is so complicated, I had to make spreadsheets
How Insomniac shifted from big blockbusters to eccentric experiments
She cosplays both the darkness and the light
Videos
What's on at The Movies
New X-Men: Apocalypse clips from a bank ad!
Emilia Clarke says "No" to more TERMINATOR sequels
SNATCH TV series in development
You gotta stop staring at this trailer for THE DO-OVER
You'll never find any peace in this new trailer for JASON BOURNE
Last Updated: April 22, 2016