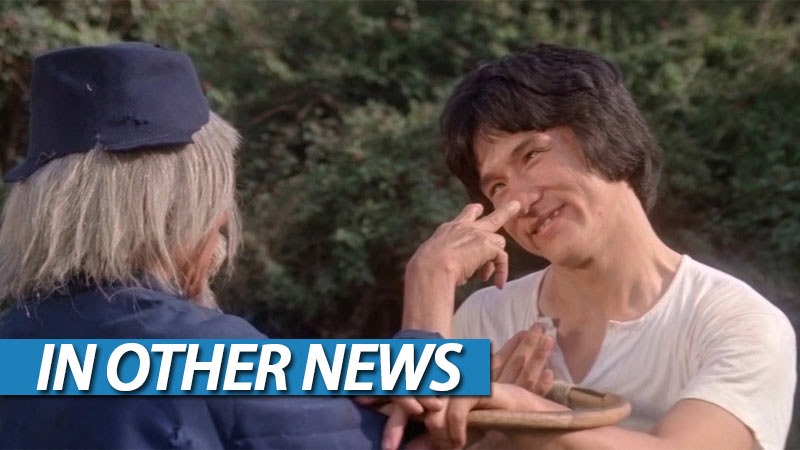 There is nothing wrong with your monitor. Do not attempt to adjust the picture. We are now controlling the stream. We control the horizontal and the vertical. We can deluge you with a thousand Twitch channels, or expand one single image to crystal 360p clarity and beyond. We can shape your vision to anything our imagination can conceive, which will most likely be old episodes of Futurama.
For the next hour we will control all that you see and hear. You are about to experience the awe and mystery which reaches from the deepest inner mind to…something that has no inner restrictions? Maybe something outer, I dunno hey.
In Other News: F1 2016 takes pole position, Little Nightmares is adorably terrifying and I remember that Fez.
Here's the news that we didn't post today, because we were too busy changing the world with inspirational Facebook posts.
News
Watch nine whole minutes of upcoming action RPG Elex
Puzzle platformer Little Nightmares is as cute as it is terrifying
Here's what the three No Man's Sky patches to date have fixed – on PC, at least
Toxikk out next month, along with a demo version
F1 2016 races straight to No.1, No Man's Sky lands in second place
Here are your 2016 Pokemon World Champions
Team Dignitas sign Overwatch team
Platinum Games to work on new action-RPG Granblue Fantasy game
Stuff
After nine years of work, Fez gets its final update
Digital Foundry: Hands-on with DriveClub VR
Ico's graveyard was more than just nightmare fuel
No Man's Sky is a fine example of one type of game (but many people were expecting another)
Videos
What's on at The Movies
Check out the first trailer and early reviews for JEAN CLAUDE VAN JOHNSON
The IMAX trailer for SULLY wants to tell the story you don't know
Popular manga/anime series BLEACH set for live-action film
Monday Box Office Report – BEN-HUR flops, SUICIDE SQUAD still tops
Joe Carnahan talks BAD BOYS FOR LIFE; calls it "the strongest of the trilogy"
Last Updated: August 22, 2016