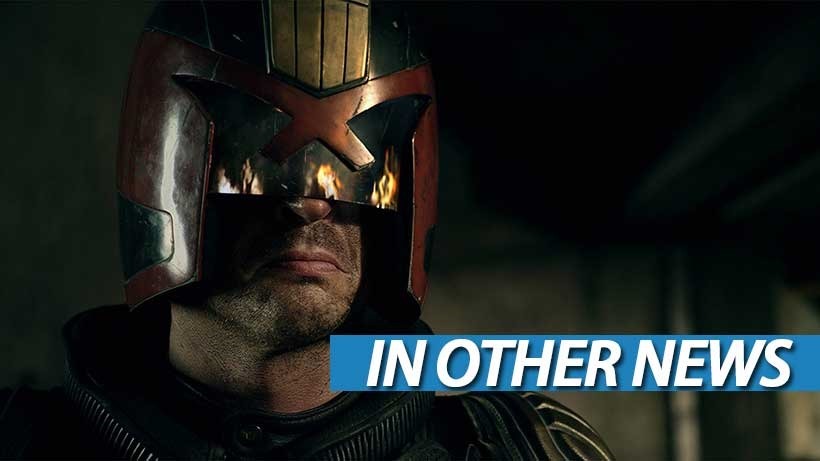 I'm not fond of being on camera. I'm sort of old-fashioned in my approach to creating content, that I prefer to let the feature speak for itself rather than let my enormous perm grab any attention. But hey, we live in a different era of entertainment now! One where a person needs to become a brand, in order to get clicks and views.
And maybe that's not too bad. I think when an audience picks up on your sincerity, you can actually craft something that benefits both parties, or as soon as I get over my phobia of having my fat face captured on screen. It can also be used I think, to create wonderful in-jokes. Something that I'll probably start inserting into my videos, based on the numerous chats I have with you lot.
In Other News: Freddy finds a sister, Apple backs down from a middle-East brouhaha, Elite Dangerous expands its horizons and Homeworld is remastering some more.
Here's the news that we didn't post today, because we were too busy going wild with UNLIMITED POWER thanks to our new credit card arriving.
News
First trailer for Five Nights at Freddy's: Sister Location released
Apple backs down in Palestinian game row
Elite Dangerous: Horizons arrives on Xbox One in two weeks
Sumo Digital snaps up ex-Lionhead art director
Life-sized Overwatch action figures appear around the world
SimCity 2013's creative director explains what went right and what went so, so wrong
Upcoming Homeworld Remastered patch to rework ship formations and behaviour
Stuff
Custom built The Division PC looks amazing
It took 191 hours to draw these 131 League of Legends champions
That time I was blacklisted by Sega while editing a Sega magazine
Kid designs Overwatch character, Blizzard finishes the job
Videos
What's on at The Movies
Jeff Goldblum, Karl Urban and more officially join THOR: RAGNAROK; concept art revealed
Monday Box Office Report – Angry Birds flies over Captain America; X-Men opens big internationally
Stephen King cautions fans not to expect a straight adaptation of THE DARK TOWER. Potential big plot details emerge
Milla Jovovich to star in James Franco's FUTURE WORLD
It's easy to get lost in this new trailer and poster for STAR TREK BEYOND
Last Updated: May 23, 2016