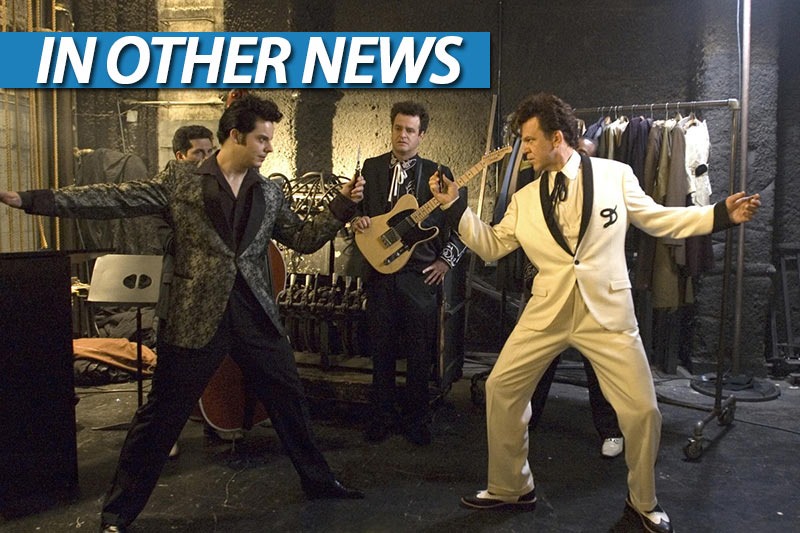 Guys, this might be my very last ION post ever. Or maybe my final post ever for LG. Now listen, turn off the face-leaking for a second. It's just that I have a powerball ticket, and I'm pretty certain that I'm going to wake up as a millionaire tomorrow morning. And because I have no idea what Geoff means whenever he mentions burning bridges, I just want to say that I hate you all and I will be using the money I win to break into your homes at night so that I can steal your organs and sell them to zoos for meat.
Thus making me slightly richer. It's a complex scheme, and I don't expect you non-rich peasants to understand it. But as Gorrilla Grodd is my witness, I'm plenty certain that this Powerball ticket I bought from that nice gentlemen, is going to win me the August 19 jackpot. OH YES! SO LONG SUCKAS!
In Other News: GTA V doubles up on RP, Halo Online goes offline and hail to the king again baby.
Here's the news that we didn't post today, because we were too busy trying to convince the national treasury to rename our currency to the Randela.
News
Free-to-play Halo Online cancelled
A new Duke Nukem game may be announced soon
GTA 5 Online handing out double RP and cash for Freemode events
Minecraft gets second Great Fire of London map
Trails of Cold Steel II finally gets a European release date
THQ Nordic explains its rebrand
Rick and Morty creator co-founds VR game studio
Steam Spy restores sales data removed after developer requests
Stuff
The PC's best piracy control is wavering
Nioh is a Dark Souls imitator with soul
The surprising and allegedly impossible death of Everquest's unkillable dragon
Performance Analysis: Deus Ex: Mankind Divided
Video
What's on at The Movies
LEGION to have a connection with X-MEN movie series
Watch the trailer for Russian superhero movie GUARDIANS!
CAPTAIN MARVEL director shortlist revealed
TRANSFORMERS: THE LAST KNIGHT to feature real knights, possibly go back in time
Watch the first trailer for massive early awards favourite MANCHESTER BY THE SEA
This trailer for THE DISAPPOINTMENTS ROOM is ready for new beginnings
Last Updated: August 26, 2016