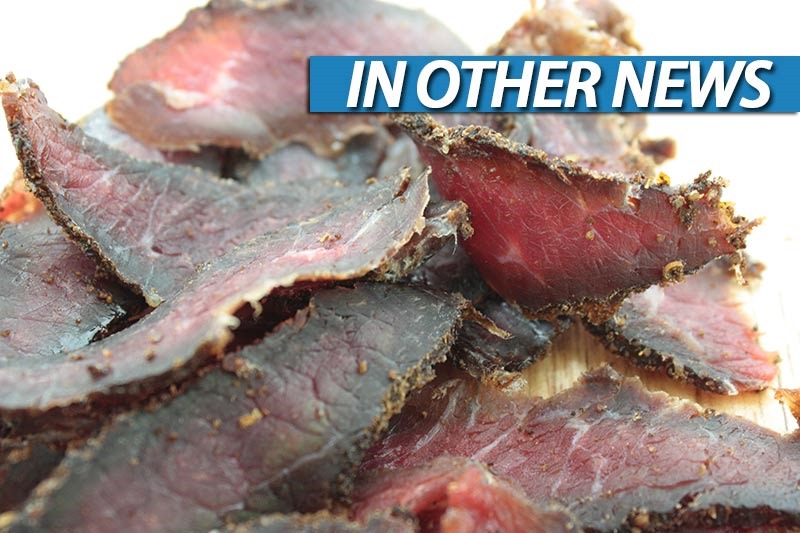 I don't think there's any one food that shouts South African more distinctly than a piece of fresh Biltong. There's just something magical about dipping your hand into a brown packet filled with the shredded remains of something that used to be not dead, seasoned and aged to that perfect sweet spot between raw and dry.
Personally, I'm a fan of the ol' kudu biltong. Particularly a big piece of it with zero fat on the side, that I can casually slice small slivers off of with a small knife. What's your favourite biltong? And remember, there's only wrong answer to this question is "none".
In Other News: Juri gets delayed, Battlefield indulges in some free criminal activity and a trio of Anas are your worst nightmare in Overwatch.
Here's the news that we didn't post today, because I was too busy wrapping Matty in tinfoil and hoping that I could use him in Robot Wars.
News
Street Fighter 5's Juri delayed for some on the EU PS Store
Battlezone 98 Redux expands with The Red Odyssey
Battlefield Hardline Criminal Activity DLC now free on Xbox One
Prey for the Gods slays Kickstarter goal
Oh hey, the original Darksiders is coming to current-gen consoles too
Dangerous Golf has yet to hit sales expectations
Heroes of the Storm developers talk hero balance and map design
Stuff
Remember, classic box art was magnificent
3DMark's DX12 bench analysed: GTX 1060 vs RX 480
Three Anas can get an Overwatch player kicked from a map
Feast your eyes on the best Overwatch fan art around
Videos
Last Updated: July 26, 2016