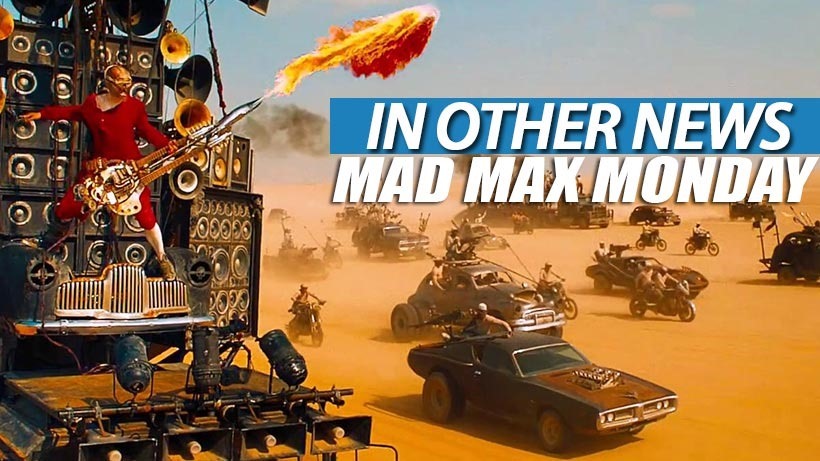 The biggest news today is that millionaire playboy philanthropist Leonardo DiCaprio finally got his Oscar. But let's be fair here: Tommy Wiseau WUZ ROBBED! Yes, the star of the smash-hit 2003 movie The Room, a film which still stands today as the most profitable movie in history, never got the recognition that he clearly deserved. Is it because he was accused of hitting Lisa? I can guarantee that you he certainly did naht hit hehr!
But one day, Tommy Wiseau shall be giving the small naked gold man award that he deserves. At which point, he'll go on to become the best Batman in movie history. Mark my words.
In Other News: Plants outsell Street Fighters, the Mad Max game that almost was, I dream of copper and Shenmue 3 ain't looking bad.
Here's the news that we didn't post today, because we couldn't bear any more DiCaprio Oscar memes.
News
Reminder: Fallout 4 season pass price goes up tomorrow
Copper Dreams is a cyberpunk cRPG – here's the first trailer
Machinarium might be coming to PS4
Adr1ft will come to other, non-Oculus Rift VR platforms
Here's some all-new Shenmue 3 images
Far Cry Primal and Plants vs Zombies: Garden Warfare 2 shoot to the top of the charts
See new Guilty Gear Xrd: Revelator fighters in action
Sledgehammer commits to portraying strong women in its Call of Duty titles
Stuff
The secret history of the 1999 Mad Max game
Game Jam at the top of the world
Slap that ass Ryu
What can player profiling tell us about games?
Videos
What's on at The Movies
DVD REVIEW: KIDNAPPING FREDDY HEINEKEN
Spike looking to make a TV series adaptation of Stephen King's THE MIST
A review in 4 questions: GODS OF EGYPT
Sh*t's about to get stabby in four new TV spots for LONDON HAS FALLEN!
And the winners of the 2016 Oscars are…
Tom Hardy is a very dangerous man in this new trailer for TV series TABOO
Last Updated: February 29, 2016