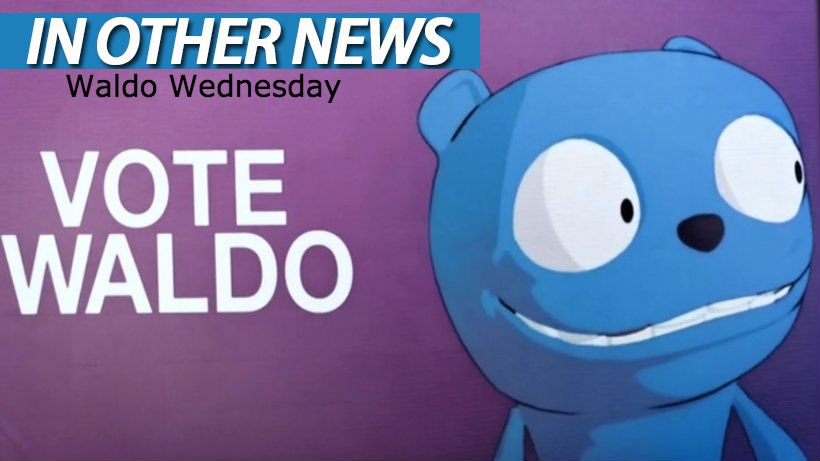 Everyone is talking about Batman vs Superman lately. It makes me feel like we should have another battle this year. Last year Darryn fought Dave from SAGamer in a Mortal Kombat battle of the man children. Who can we get to fight with this year? I'd be happy to start a rivalry with someone, but I call dibs on the new epic theme music for Wonder Woman – that makes everything more epic.
In Other News: Fall in love with Yarny for free, don't bet on seeing Gambit soon and PlayStation VR going beyond the PlayStation.
Here's the news we didn't post today because we were too busy telling people they're wrong on the internet.
News
Sony open to PSVR on PC
Rainbow Six: Siege update 2.3 focuses on improving ranked play
Titanfall Developers Working on Unannounced Action Adventure Using Unreal Engine 4
You can try out the first level from Unravel right now
Stuff
Layoffs at The Escapist
The trials and technical triumphs of Obra Dinn
The quest to solve VR's biggest problem: walking around
X-Men Spinoff Movie Gambit Delayed Again
Spicy Horse cuts staff in move away from "brutal" F2P market
Batman v Superman: a first night out
Vidja
THE DIVISION (Honest Game Trailers)
Why You Shouldn't Get Your News From The Internet
Total War: WARHAMMER – Introducing… Vargheists
The Movies
Matthew Vaughn reveals new concept art, story details and title for KINGSMAN sequel
This trailer for THE LAST SHIP season 3 will surely start a war!
Midweek Movie Mouth-off: what's next for the DC Extended Universe?
Director James Wan talks about AQUAMAN; fun tone and Zack Snyder's involvement
Always Be Recording with these two new trailers and images for THE LEGO BATMAN MOVIE
The new international trailer for SUICIDE SQUAD wants to do something fun!
Last Updated: March 30, 2016