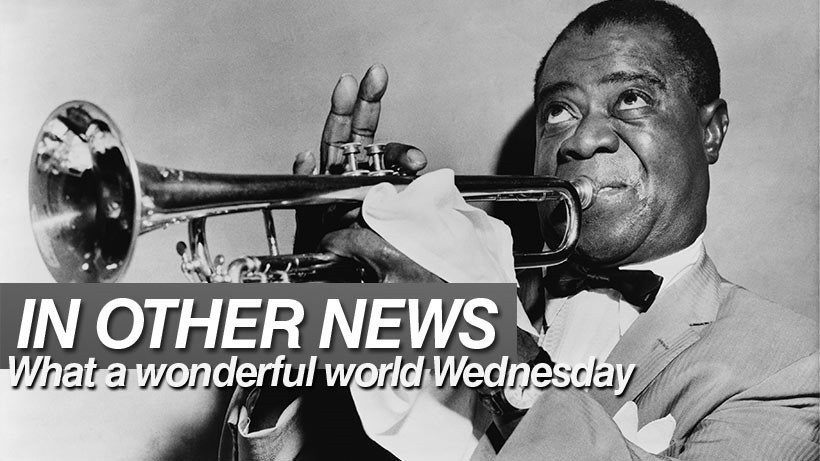 There's so much to be grump about. Trust me, I know – I'm generally pretty damned grumpy about everything. Sometimes, even a cynical old sod like me gets tired of the negativity though. There's a point where you just have to switch it off at the source, and focus on the good stuff. Like the beer I'm about to open as I call it a day. And the wonderful family I'm going to spend my evening with, once I've run out of that beer.
I don't know. Maybe it's the season? It is that time of the year where we're supposed to be all about goodwill towards all man and whatnot. Christmas cheer and all of that. Whatever it is, I'm done with being grumpy. At least for today. Unless we're talking about DLC.
In Other News – You can now make money from the zombies playing on your DayZ server, The Division is up on Xbox One and some kak about Destiny.
Here's the news we didn't post, because were were busy playing our trump card.
News
Destiny Armsday reset for December 9, Foundry Orders and Test Weapons detailed
You may now officially monetize your private DayZ server
The Division alpha test now live on Xbox One
Guilty Gear Xrd Seed, four more Arc System Works games are Steam-bound
The Tomorrow Children is holding a beta soon
YouPorn's eSports Team Barred From Wearing Uniform at Street Fighter Event
Linkle might be coming to future Zelda titles
Stuff
The 14 most horrible Smurfs
What a 30 year old DOS game taught me about my awful memory
The best Sid Meier video games
Hyrule Warriors' Linkle was originally Link's sister
Videos
Exist Archive 'Himuro Suzaku' Character Introduction Trailer
Resident Evil 0 – Digital Preorder Costumes Trailer
Guilty Gear Xrd -SIGN- Steam Trailer
Last Updated: December 9, 2015