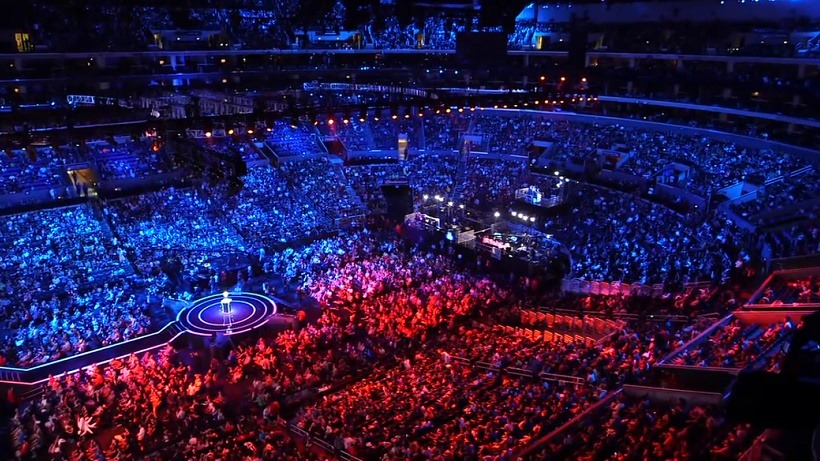 After our Lionsgate report this morning, it's no secret that eSports is growing rapidly. As a competitive industry competitions are getting bigger, with fan bases reaching that of conventional sports, and viewership soring. In 2015 Riot Games' League Championship Series Grand Final brought in 27 million viewers, and this is testament to the quarterly release by statistics firm Newzoo.
Newzoo are well known for throwing down huge numbers relating to eSports. The same firm predicted eSports becoming a $1 billion industry by 2019, and just yesterday they released their new data showcasing the consumer power behind eSports. Game Industry Biz reported on the findings of Newzoo yesterday evening, including the infographic which shows the rapid growth of consumers in eSports. This number is set to reach 1 billion in 2016, and this is a number we simply cannot ignore.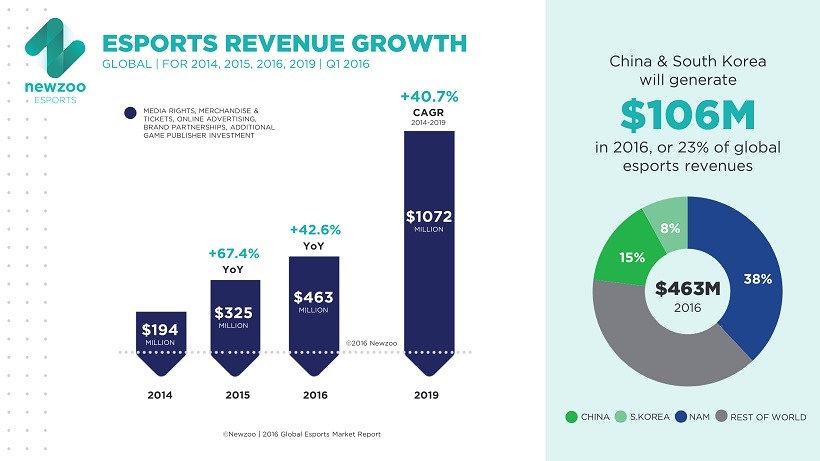 According to Newzoo:
"The explosive growth of eSports awareness is not coincidental. It can mainly be attributed to three things: increased involvement of mainstream media and broadcasters, a huge effort by publishers to build their eSports business and explosive growth in leagues and events organized on a global, regional, and particularly local scale.

"Within the last 12 months, a huge amount of international and local media companies have either featured, or have actively started reporting on eSports. Not only has eSports proven to be a trending topic in the media business, but it has also given media companies an opportunity to attract a younger demographic. A similar movement has occurred with traditional broadcasters, who are launching eSports events that are partly broadcasted on TV. Turner broadcasting, for example, now host its own leagues, undoubtedly with the intention to pull the younger demographic back to TV. At the same time, ESL is launching a 24/7 eSports channel in Nordic and Baltic countries."
Turner have just signed new sponsorships totaling $2 million. These sponsorships include companies such as Arby's, Credit Karma, Buffalo Wild Wings, and Sony Pictures, reports Sports Business Daily.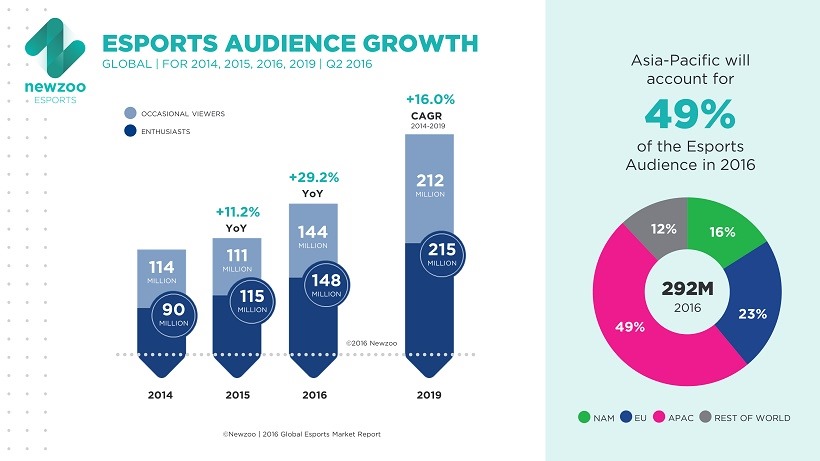 South Africa, unfortunately, falls into the "Other" category, but we cannot deny that eSports is growing rapidly here too. It will be interesting to see our own statistical growth, and honestly it would be interesting research to grasp the actual growth in South Africa. The images shown above show predictions of consumer and economic growth, and it's clear that eSports will soon rival conventional industries as they continue to creep up on conventional sports, and even main stream media entertainment.
Like esports?
Check out esports central
Last Updated: May 12, 2016