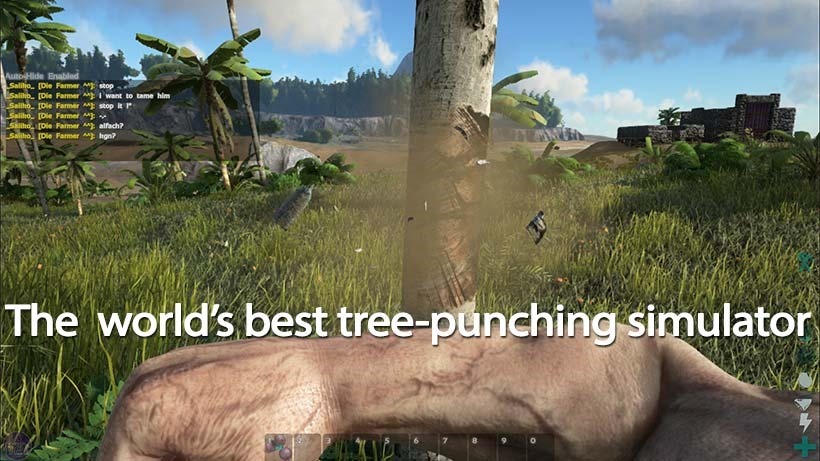 We've known since last month that the Xbox One version of the Pterribly addictive open-world dinosaur-laden survival game would get split-screen, co-operative gameplay. That's a feature that's missing on the only other platform the game's available on, giving the Xbox One an edge if you're in to couch co-op.
We didn't, however, know quite when the feature was coming. We still don't – but it will be in the very next update to the Xbox One game, as developer Wildcard pointed out in its updated patch notes. The impending release of Version v731.0 will bring with it split-screen gameplay for both local and online play – so you can have two people jump in to a server online to herd great big lizards.
The question though, is how well will it run? Wildcard promises more patch notes to come, and I sincerely hope that the patch includes a wealth of optimisations, because in its current state, the Xbox One version of the game is, as Eurogamer's Digital Foundry puts it, a "technical mess"
"By every measurable criteria Digital Foundry can attach to the game, it can often border on the disastrous," Digital Foundry said in their Ark: Survival Evolved analysis. "The optimisation challenge facing the developers here is immense though, and the technological issues surrounding the title are far from trivial based on both of our rounds of testing. Whether a stable, enjoyable experience can be delivered remains to be seen, but with gameplay concepts and ideas as strong as these, we certainly hope so."
As most of you know, playing a game in split-screen often induces a severe performance penalty – and with the game already sometimes chugging along at 14fps, any extra burden could bring the game to a crawl.
Last Updated: January 22, 2016