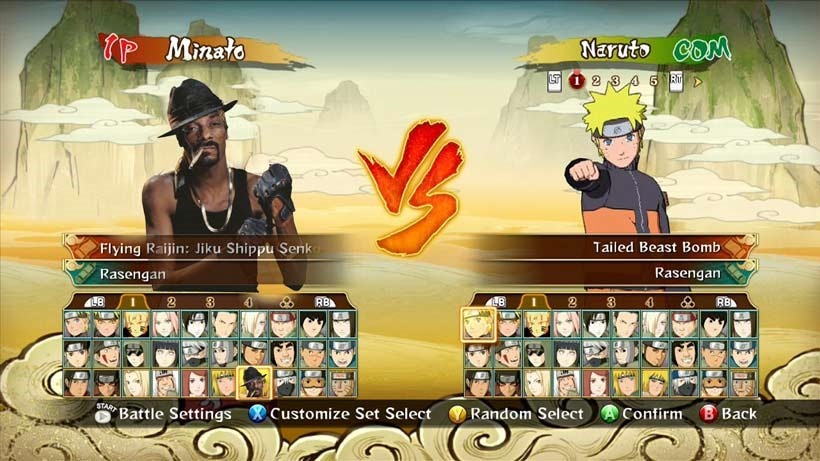 It's over. It's finally, finally over. The Naruto manga is finished, and the latest game in the series, Naruto Shipudden Ultimate Ninja Storm 4, wraps up a storyline that took years to properly resolve itself in the source material. Man, the fans were happy. Because they knew, they just knew, that 2016 would be the year when Darryn would finally shut up about ninjas in orange jumpsuits.
But they were wrong. Dead wrong. Did you honestly think that Bandai Namco would let one of their biggest cash cows around end on a high note? Not even the departure of developer Cyber Connect 2 from the franchise can stop Naruto games from being made. NOTHING CAN STOP NARUTO! Because it looks like Bandai Namco already has a new Naruto franchise in the works.
Bandai Namco has filed a trademark for "Ultimate Ninja Blazing" in Europe. It ties into the general theme of games released in the Ninja series so far, that includes Ultimate Ninja, Ultimate Ninja Heroes, Ultimate Ninja Impact and Ultimate Vanilla Ice Go Ninja. It's also just one of several other trademarks that Bandai Namco filed back in September in Japan for Ultimate Ninja Wars and Ultimate Ninja Braves.
So what kind of story content would a new Naruto series of games even focus on? It's not exactly uncommon for the same saga to be milked, something that Dragon Ball Z managed to successfully accomplish for years before fans got fed up. But there's also room for a new generation of ninjas to take over, seeing as how the manga left the door open for the progeny of Naruto and all his pals.
Or it's a game about shinobi getting totally baked in the Chronic Wars. A scenario which might finally interest the Cape Town gaming community to pay some attention to the Naruto franchise.
Last Updated: February 17, 2016