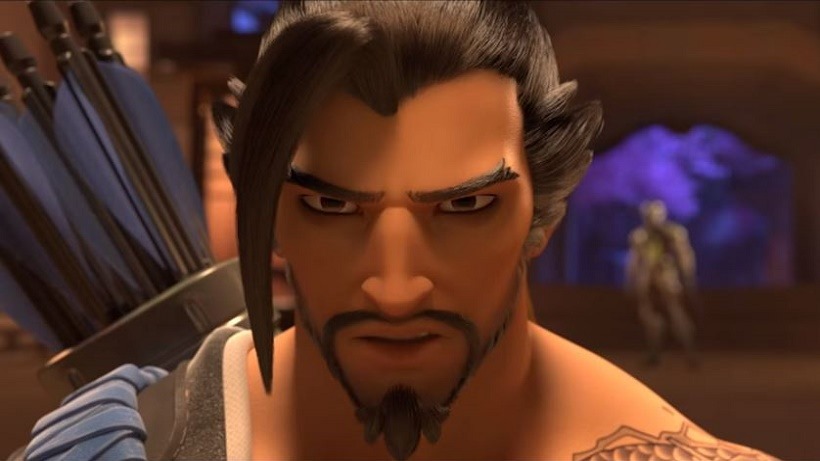 Just earlier this week, I told you all that two new Overwatch animated shorts were on the way. I was honestly under the impression that they would only debut later this month, on May the 22nd, or sometime soon after.
Well, as it turns out, I was wrong (as usual). One will be assaulting your eyeballs with its glorious CGI goodness a whole lot sooner…
Discover the story behind one of Overwatch's biggest rivalries in our third animated short: Dragons. "Dragons" explores the history of conflict between the scions of the Shimada clan: Hanzo and Genji. In this episode, we follow Hanzo as he returns to the siblings' family home in Hanamura once again to seek redemption… only this time, he finds himself confronted by the ghosts of the past.

Ready your blade: "Dragons" premieres right here on PlayOverwatch.com on May 16 at 10:00 a.m. PT!
May 16th? Why, that's already next week! Look, I'm excited for the Soldier: 76 animated short (release date still May 22nd as far as I know), but I'm far more excited to see the battle between the Shimada brothers, Hanzo and Genji.
Why are they fighting though? They're bros, right? Yes, but take a look at this snippet from Hanzo's official bio…
The Shimada family was established centuries ago, a clan of assassins whose power grew over the years, enabling them to build a vast criminal empire that profited from lucrative trade in arms and illegal substances. As the eldest son of the family's head, Hanzo was bound by duty to succeed his father and rule the Shimada empire.

Upon the death of his father, the clan elders instructed Hanzo to straighten out his wayward younger brother so that he, too, might help rule the Shimada empire. When his brother refused, Hanzo was forced to kill him. This act broke Hanzo's heart and drove him to reject his father's legacy, ultimately leading him to abandon the clan and all that he had worked so hard to attain.
Gasp, Hanzo killed his brother? Not exactly. Remember, Genji was only revealed late last year. His bio tells the rest of the tale…
Genji's older brother, Hanzo, demanded that Genji take a more active role in their late father's empire. Genji refused, enraging Hanzo. The tension between the brothers built to a violent confrontation that left Genji on the verge of dying.

Hanzo believed that he had killed his brother, but Genji was rescued by Overwatch and the intervention of Dr. Angela Ziegler. The global security force saw Genji as a potential asset in its ongoing operations to combat the Shimada clan. As Genji's injuries left him clinging to life, Overwatch offered to rebuild his body in exchange for his help. He was put through an extensive process of cyberization, which enhanced his natural speed and agility and augmented his superlative ninja skills. Transformed into a living weapon, Genji single-mindedly set about the task of dismantling his family's criminal empire.
Hot damn, and now the Shimada brothers are going to battle it out in the next animated short, "Dragons". Who will win? We only have to wait 3 days to find out!
Last Updated: May 13, 2016