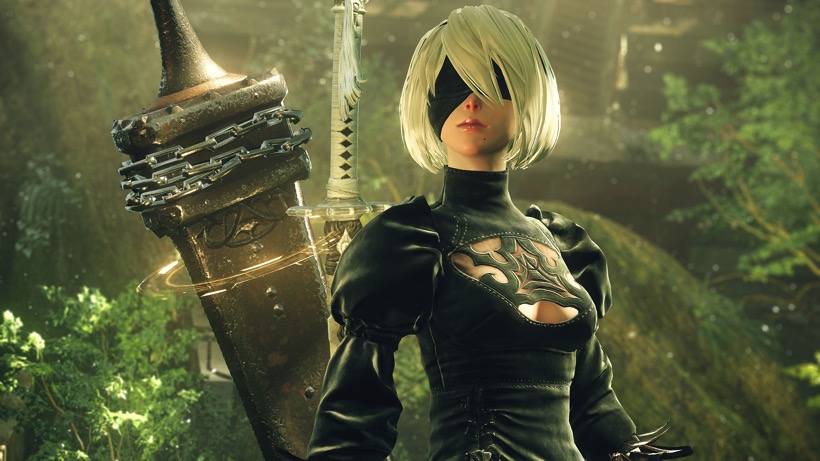 If you've ever played Bayonetta, or any other Platinum Games title, you'll know that their combat is without comparison. It's all about smooth melee combos and explosive finishers that combine for a slick and fast-paced experience. The original NieR was excellent, but certainly lacked any of those adjectives when describing its combat. This means that Square Enix's partnership with Platinum Games might just be exactly what the NieR sequel needed, as evidenced in this debut gameplay trailer.
Here it is, the first gameplay for NieR: Automata that we've seen, and it's filled with all the flourishes and epic music that you could hope for:
Fans of NieR might be wondering where this aligns with the original story. We don't know much as yet, but we were teased with this bit of insight:
The world/universe is still linked between the two NIER games though so if you have played the original, you will no doubt recognise some of the locations and characters who may or may not be returning. The locations in particular will look different as they're now more like ruins after the alien invasion but there will also be areas where you get the sense of a very advanced civilisation.
Most of the story is still shrouded in mystery though so there's more to look out for and discover further down the line.
In NieR: Automata, invaders from another world have attacked without warning use machines as weapons. Unable to stop the assault, humans take refuge on the moon where they develop android soldiers to fight the invading machines. Players take on the role of YoRHa No. 2, Model B called "2B", an all-purpose battle android. With hints dropped between this trailer and the E3 reveal, it appears that the game could be tackling some themes reminiscent of Ghost in the Shell.
NieR: Automata is scheduled to come exclusively to PS4 in 2016, and I seriously can't wait. Just check out all these sexy screens.
Last Updated: October 30, 2015