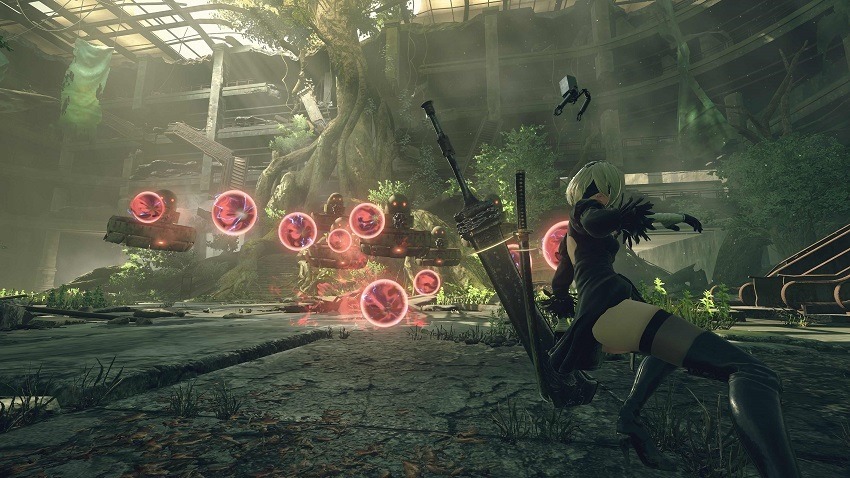 Much like most other fighting games over the past years (not all, looking at you Marvel vs. Capcom Infinite), SoulCalibur VI feels like a revitalization of the series is belongs to. The time off has allowed the weapon-based fighter to really update itself to modern standards, creating a more captivating entry than the past two have offered fans. And like any good SoulCalibur, it features some thoughtful and fun guest appearances. At launch, Geralt of Rivia of The Witcher fame established himself as a great addition to the roster. But he won't be the only royalty from another series to feature soon.
Nier Automata was one of the most intriguing games of last year, and its protagonist 2B easily establishing herself as the avatar for the series. Wielding her long (and I mean, long) sword, she sliced and diced her way through countless enemies throughout Automata, but SoulCalibur will put her swordsmanship to a much greater test. Coming sometime in the future, you can expect to find 2B in the fighting game, along with her own unique stage and some of that great music from Automata. Check out the announcement below.
There's not much known about when 2B will be included, but you can rest assured that you'll get access to her if you've already thrown down cash on the season pass. 2B, much like Geralt, makes perfect sense for SoulCalibur – slotting into the main roster nicely with her signature weapons, with her dual blades, Virtuous Contract & Virtuous Treaty already being confirmed. And given the great care given to Geralt and his translation over to the 3D fighter, you can hopefully expect the same treatment to extend to this Nier protagonist.
SoulCalibur VI has been at the forefront of fighting game discourse since its launch, and it's not hard to see why. Check out our review to learn more about the great fighter, and why it might be time to return to the series if you've felt burnt by it over the past decade.
Last Updated: October 29, 2018