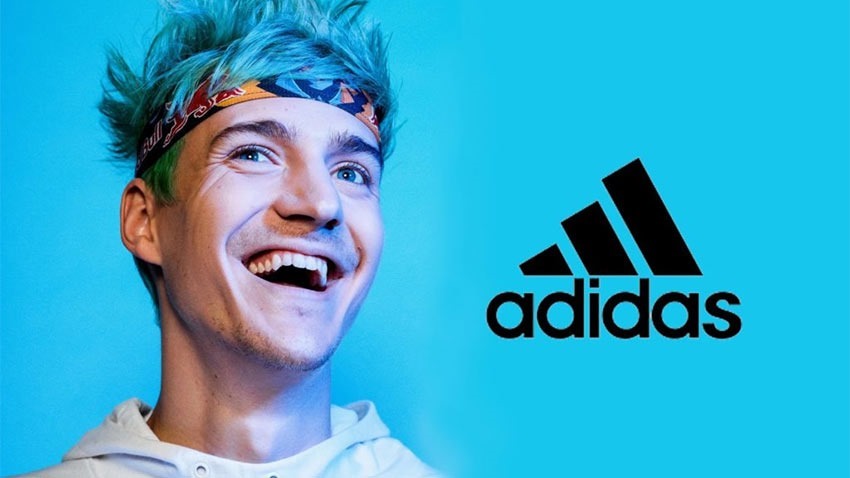 I'm not going to debate whether or not pro-gamers and esports stars are athletes. If you stick with dictionary definitions, then they very probably aren't. English, however, isn't some immutable thing. It's a living, constantly evolving language – and it seems that the word "athlete" is slowly being redefined.
Ninja, – of Fortnite and Twitch fame, who's now signed with Microsoft's Mixer – has now signed with Adidas as their first lone pro-gaming face. The man known as Tyler Blevins to his mum is arguably the biggest face in gaming right now. And it's a face that's earned him an Adidas sponsorship, which is something usually reserved for sportsmen and women. According to Adidas, the deal is about "supporting creators who show dedication to excelling in their field" along with showing a commitment to gaming culture in general. Adidas has also said that they'll continue to look at ways to "support the 2.3 billion gamers across the world."
It means you'll likely see Ninja kitted out in the latest Adidas gear. Usually, with prime sports stars, this is meant to be a showcase of how Adidas' gear helps elevate their performance. I'm not entirely sure how a pair of Superboosts will up Ninja's Fortnite game.
That said, it's not really an unusual partnership. Sports brand and teams have been embracing gaming and esports, and this is just a continuation of that. Adidas themselves actually sponsor esports teams, but this is the first time an individual gamer has been made a face for the brand.
With this big brand deal, and the likely ludicrous amounts of cash Microsoft threw his way to ditch Twitch for Mixer, Ninja likely no longer needs to pander to his audience's every whim. And honestly? All the power to him for that.
Like esports?
Check out esports central
Last Updated: August 28, 2019