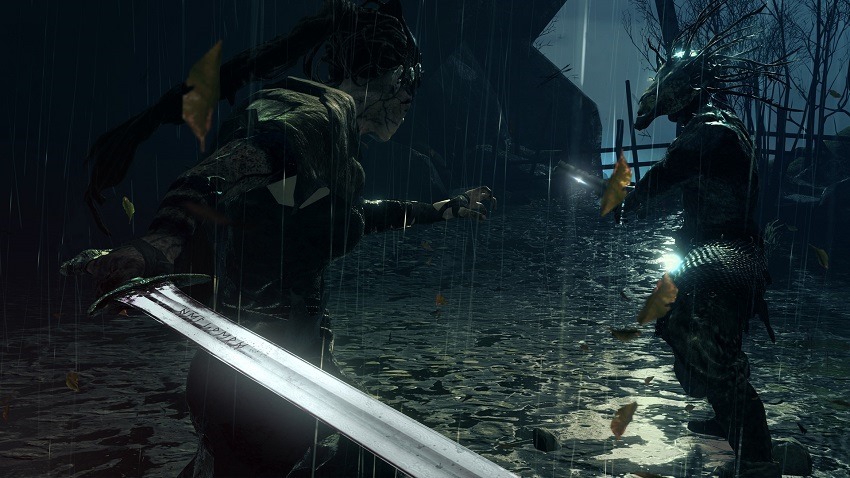 In a year of back to back blockbusters of disproportionate scale, it might have been hard for a game focusing on mental illness to make much of a mark. But Ninja Theory took their idea of an action game and threw it out there with the care and consideration it needed, making Hellblade one of the best games out during this jam-packed year. If you haven't gotten to it yet though, you might want to consider purchasing it today. Because today, that purchase is going towards making an actual difference.
As part of World Mental Health Day, Ninja Theory have revealed that they will be donating all proceeds they receive from Hellblade sales today to the UK mental health charity, Rethink. Considering how heavy the game is with its themes of mental illness (its protagonist Senua is struggling with psychosis, which is the deeply rooted premise of the game), it's a nice touch to see the studio wanting to give back in some capacity.
A new trailer for the game also highlights how their work has touched so many of its players, with testimonies of personal struggles and feelings the action fighter brought up in fans.
Ninja Theory made a big deal about tackling this subject matter correctly with Hellblade during development. The studio consulted multiple mental health experts and psychologists in their pursuit to recreate the trauma that mental health sometimes bring with it. In the same stride, the studio made sure to put all the necessary checks in place to be respectful to those still suffering, to not bring up any unwanted struggles without fair warning.
It's a rare example of how game development can bridge the gap between players and very serious social problems, and an even greater reminder of the positive impact this can often have.
Last Updated: October 10, 2017