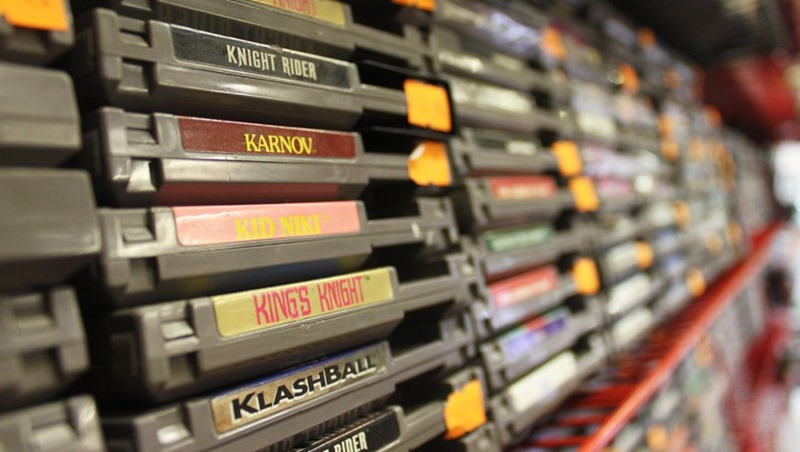 It's the middle to late 1990s. Sega, Sony and Nintendo are dominating the video game console scene, with consoles such as the Saturn, PlayStation and the N64. While the Sega Saturn never took off really thanks to numerous reasons, it was still an ace device thanks to it sharing the same storage philosophy as Sony back then: CD-ROMs.
CD-based games had finally taken off thanks to the format being just better. More storage, easier to produce and capable of packing in the sweetest audio around, CD-based games were the future of the industry. And yet, Nintendo was firm in its decision to go tell the industry to blow itself…on its cartridges.
The N64, together with a controller that was designed specifically by someone who hated penises, made use of that more archaic storage medium. While said cartridges were capable of packing enough data inside of them, this also made them more expensive to produce. Nintendo eventually abandoned cartridges in favour of CDs and DVDs, catching up to the industry with mini-discs on the Nintendo GameCube and saving the cartridges for their handheld devices.
But it sounds like the Big N is going back to their tried and trusted storage format for games. That's according to sources at the Wall Street Journal, who say that they've heard from "people familiar with the matter" that the Nintendo NX is going to be adopting cartridges again. There's plenty of reasons why this actually makes sense.
Cartridges can now hold plenty of data, they're now quicker to produce than Blu-Rays and they're perfect foils to combat piracy with. Nintendo's 3DS also uses cartridges, and with those handheld games not requiring too much space to function on, space issues aren't a massive concern. With the Nintendo NX also rumoured to be a hybrid handheld and home console, it all ties in perfectly to the eco-system that the 3DS already exists in.
And I'm cool with that. I'm definitely going to miss the rounded edges of the Wii U discs, but a part of me loves having a collection of cartridges to fondle in my hands. How about you? The Nintendo NX is due out in March of 2017. Hopefully we'll see what the elusive device looks like at the Tokyo Game Show in a few days.
Last Updated: September 5, 2016