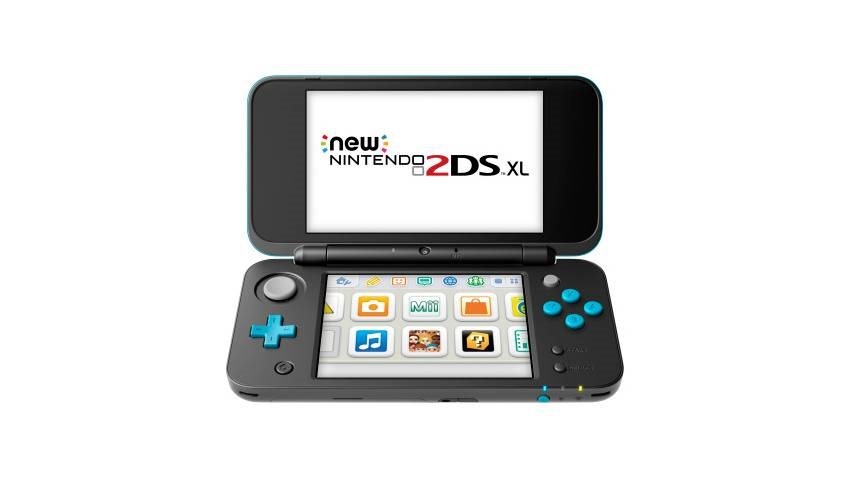 Out of absolutely nowhere, Nintendo has announced yet another product in the 3DS family. Even though the hybrid mobile/handheld Switch is available, Nintendo has been quick to reassure that the 3DS is far from dead. We're still getting a torrent of great games on the system this year – and likely many more in future.
The new handheld is called the New 2DS XL, and it is damned sexy. As its name suggests, it takes the aesthetic and features of the New 3DS XL, but removes the extra viewing dimension. It has the same increased processing speed, a built-in NFC reader for Amiibo support and the nipple C-stick.
It doesn't importantly, look at all like the wedge of a 2DS – but is a little slimmer and sleeker than the 3DS XL. While it has increased CPU and GPU capabilities, there are very few games that actually make use of them.
If you don't care about the 3D functionality then this is probably the best 3DS for you. It'll be coming to the US on July 28 and will retail for $149.99, which is around $50 less than the 3DS XL. IT's the same day that Hey Pikmin! Will be out for the system, which makes it a great purchase for Pikmin fans who want to get in on the cheap.
Nintendo has revealed that the 3DS sold 7 million units in the last fiscal year, so it's still selling at a steady pace. The company expects to sell a further 6 million of the 3DS family of systems in the next year. With the cheaper, decidedly sexy 2DS in that range now, it's a likely target.
Last Updated: April 28, 2017