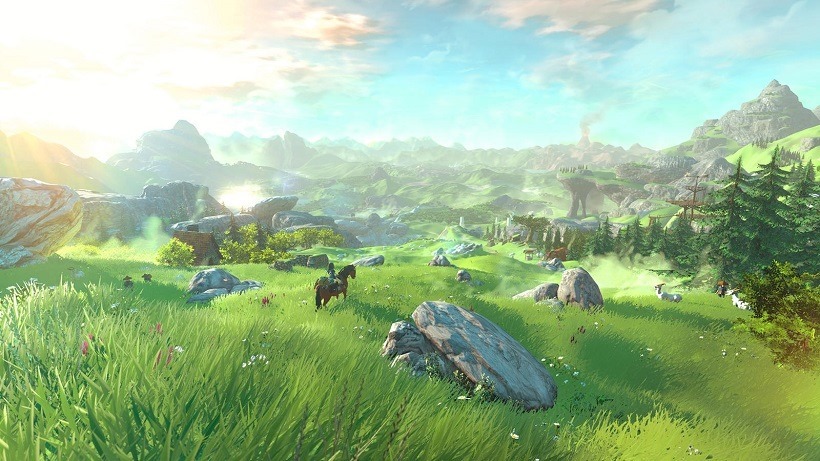 It's a little bit strange, but at the beginning of the year no one expected to be talking about new consoles other than Nintendo's NX. Microsoft and Sony are both working on their first, confusing "mid-cycle" upgrades with their own varying ideas, but Nintendo is still playing it extremely close to the chest with a console that has everyone guessing. And that's completely intentional too, since they seem to have an idea they don't want anyone knowing about.
Not much is known about the NX (especially after it pulled out of E3 at the last minute), but Nintendo designer Shigeru Miyamoto says that there's a completely valid reason for this. Speaking to the Associated Press, Miyamoto hinted at an NX feature that the company wants to keep secret until as late as feasibly possible.
"In terms of NX, there's an idea that we're working on. That's why we can't share anything at this point."

"If it was just a matter of following advancements in technology, things would be coming out a lot quicker."
Nintendo have stated in the past that the NX is more about exciting gaming experiences over revolutionary leaps forward in processing power, although that doesn't help decipher what this feature could be. A rumour in June suggested that NX production was being delayed to add VR support, but even that would be a disappointing revelation if it's what Miyamoto is referring to.
Nintendo has kept their plans for the NX impressively shrouded for a long time, with the current bet suggesting that it will be some sort of mobile/home entertainment console hybrid. That in itself would be fascinating to see play out, but I do wonder if it's the way Nintendo is approaching this that has them wanting to keep things quiet.
Either way, it would be silly to not pay attention to Nintendo at this point, who have a lot to prove after the disappointment with the Wii U. The NX has been in development so long, so quietly for a reason now. And we should start hearing more concrete information about it real soon.
Last Updated: June 28, 2016