Nintendo may or may not know whether to continue manufacturing the Wii U, but they certainly are gearing up to make thousands of their upcoming console, the Nintendo NX. The weird console/mobile hybrid is set to be announced at E3 (or earlier), and already the internet is awash with rumours about specifications, exclusive launch titles and form factor. But nothing comes close to the leaked photos of the suspected controller – which looks a little odd to say the least.
Staying in-line with the leak from last week comes a brand new batch of photos from a different source, showing what looks like the NX controller in a little more clarity. The form and design are the same here, with a highly reflective coating covering an oddly shaped controller with only two analogue sticks. You can look all you want, but I don't see a single front-facing button on the thing. Will it have touch controls? Will it only be using motion? Who knows?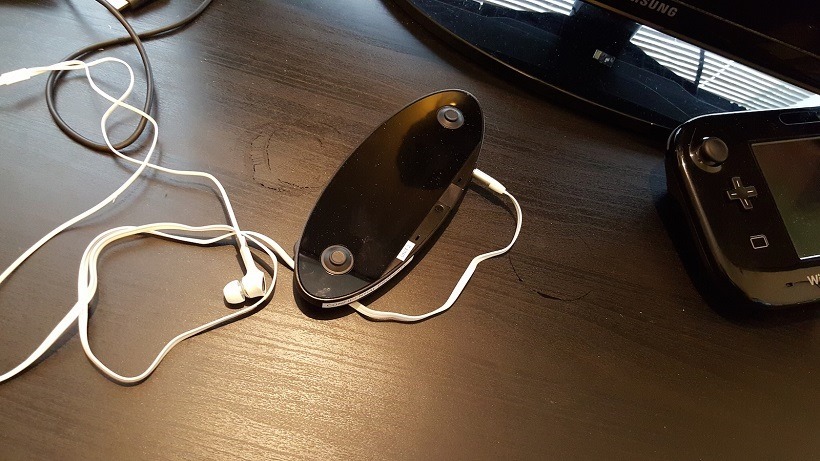 What I can see they is the controller taking hints from the Wii U Gamepad and actually being a lot more than just a peripheral. Nintendo are attempting a mix between mobile and console gaming with the NX, so could the controller be the handheld you throw into your bag when you're on the move? Is the reflective surface actually a screen? Looking at it again, I could certainly see that being the case.
The source of the leak claims that the controller is from a dev kit for the NX, and hence could not represent the final design that Nintendo is gearing up to reveal. But even as a prototype it's fascinating, and offers a peek at what Nintendo is thinking about for their next console. Even if it al seems strange and out of place at the moment. When last was Nintendo actually playing it safe with anything though?
The Nintendo NX is supposedly launching later this year, and we're eagerly waiting to see what they have planned for the new platform at E3. Give me my Zelda Wii U…uh NX already.
Last Updated: March 24, 2016