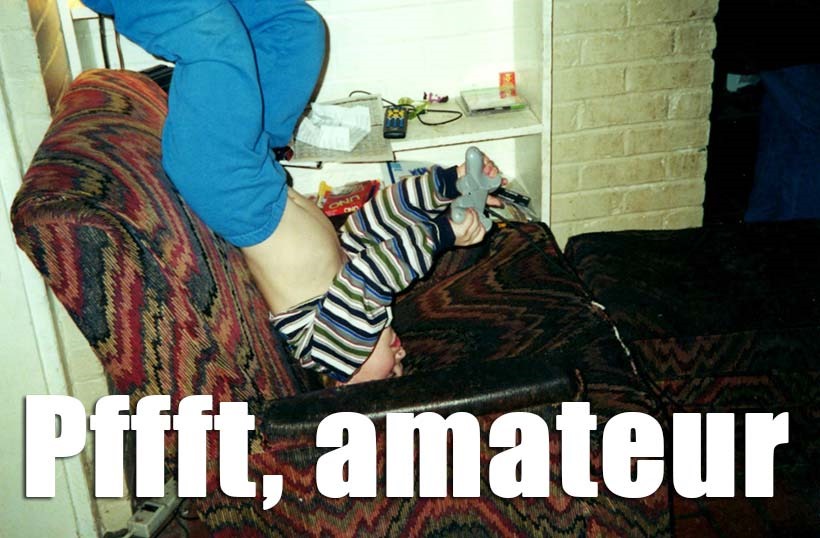 Nintendo has a…different way of approaching the idea of new hardware platforms. Ideas which sometimes work brilliantly such as with the Wii and SNES. And ideas which sometimes feel like massive steps backwards such as with the Wii U and that damn Virtual Boy which left me seeing red for far too many years. Thing is, Nintendo always manages to bounce back and at least learn a lesson that lasts long enough for them to make a new cock-up several years later.
Hopefully the NX will be one of those examples of what not to do, as the big N needs to re-establish itself in the gaming industry as being more than just an Amiibo machine. Don't expect their super-duper secret console the Nintendo NX to be a straight-up sequel machine to the Wii U however, as Nintendo wants to release something that isn't meant to outright replace that struggling console.
"It's a new way of playing games, which I think will have a larger impact than the Wii U," Nintendo CEO Tatsumi Kimishima said in an interview with Asahi Shimbun that was translated by NeoGAF's GSR.

It's something very new. The hardware, the software lineup, all of it is something I'd like to play for the first time myself. But I don't feel it's a pure replacement for the Wii U.
As for those Wii U sales once the NX is released, Kimishima said that "When the NX is released, the Wii U business will slow…However, the NX is neither the successor to the Wii U nor to the 3DS", as he stressed that Nintendo is "always thinking about how we want to surprise players as well as our desire to change each person's video gaming life."
In the past few years, the idea of what [encompasses] a gaming platform gradually changed. If you only expand upon existing hardware, it's dull.
I like new ideas. And say what you like about Nintendo's Wii U console only selling around 12.8 million units when compared to the 101 million that the Wii shifted around the globe, but that black brick was still home to some of the finest games released over the last generation. Hopefully some of that magic, can get a mana refill that brings the Nintendo sorcery back into action.
Last Updated: May 17, 2016