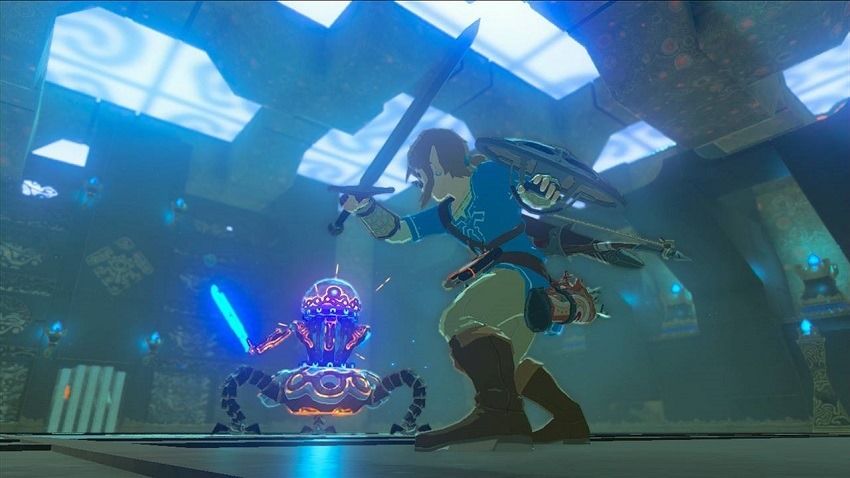 Nintendo are casting hooks in all directions now, with their growing Switch library, on-going 3DS support, and commitment to their mobile games detour all staying on track. Sort of. Nintendo had previously hoped to have five mobile games launch by March 2017, but only managed three. Miitomo, Super Mario Run and Fire Emblem Heroes all made it on time, with Animal Crossing's own mobile title being pushed to later this year. What of the fifth title then? According to The Wall Street Journal, it's a Legend of Zelda mobile game.
The WSJ reports that the next mobile outing for Nintendo will be based on easily their hottest property of the year. Breath of the Wild has everyone talking about Zelda and Link again, so it makes perfect sense for Nintendo to keep this momentum by adapting it to mobile. The report makes no indication of what the game could possibly play like but does mention that it's also being developed with DeNA, which isn't at all surprising.
The report also makes a brief mention of the Pokémon Company, and a new "card-game app" the company is reportedly working on.
Although most of Nintendo's mobile games have been pretty great so far (Super Mario Run was a real treat), Nintendo has not seen the sort of success they were expecting from them just yet. Despite strong initial sales, revenue from the projects has failed to meet expectations of Nintendo's executives and shareholders. What that means for the venture after the initial five games have released is a question that's likely being thrown around at Nintendo HQ.
Despite that, Nintendo is still experiencing a strong year. The Nintendo Switch has started off strong and the company recently revealed an even newer version of the 2DS. Here's to hoping a Legend of Zelda mobile game isn't the bump in the road to success.
Last Updated: May 15, 2017