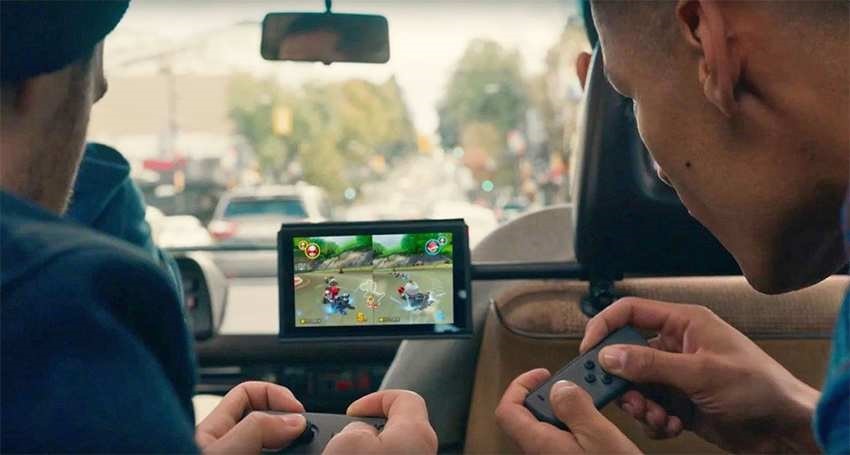 Nintendo's Switch really is off to quite a start. Following its launch last month, investors and analysts predicted that the device would sell 2.5 million units by the end of March. Nintendo themselves had their targets sets on a 2 million unit sell-through. It has done a little better than that.
As part of the company's first earnings report since the release of its latest system, Nintendo has revealed that it has shipped 2.74 million units to retailers. Given that (in most of the world, at least) stock is hard to come by on retail shelves, it's safe to assume that the sell-through number (units sold to customers) aligns with that quite well.
Nintendo's report also says that as of March 31, it had shipped just under five and a half million games, giving the Switch a nearly 2:1 attach ratio. 2.76 million of that figure was The Legend of Zelda: Breath of the Wild, which has sold more copies than the system itself has. Presumably, that's from collectors or Collector's Edition double dippers.
Nintendo's now quite bullish on the system's future, predicting a further 10 million units sold by the end of the current fiscal year, with 35 million games sold. It's more than just feasible. With Mario Kart out now, Splatoon 2 and Super Mario Odyssey on the way, the holiday period may be a rosy one for Nintendo.
Says Nintendo of the coming year:
"Regarding Nintendo Switch, we will maintain buzz about The Legend of Zelda: Breath of the Wild and 1-2-Switch, which are off to a phenomenal start, and release Mario Kart 8 Deluxe in April and ARMS in June worldwide.

We will release Splatoon 2 in July. Splatoon 2 exemplifies the concept of Nintendo Switch, enabling consumers to play anywhere, anytime, and with anyone, and will bring competition between consumers to new levels of excitement. In addition, we will maintain favorable conditions surrounding Nintendo Switch by providing a continuous stream of appealing third-party titles across varying genres. We aim to stimulate the platform and expand sales going into the holiday season this year."
If their guesstimates are right, by this time next year the Switch may have already outsold the beleaguered Wii U, which has sold exactly 0 units in the last three months – putting its final lifetime sales tally at a miserable 13.56 million units.
Last Updated: April 28, 2017