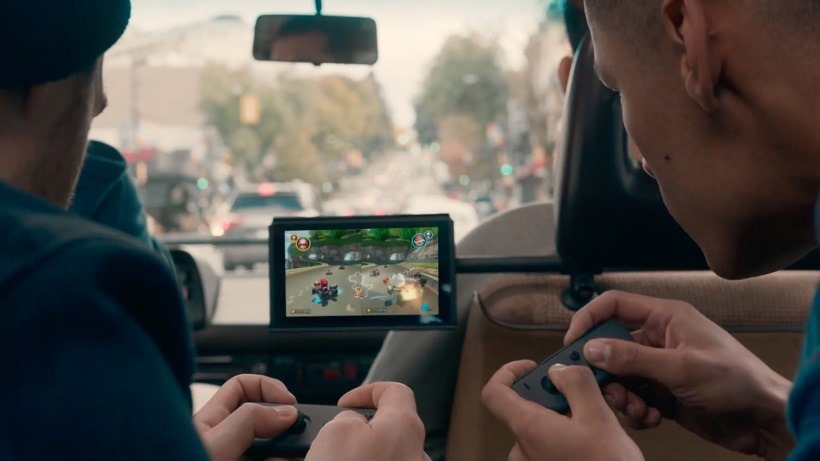 This time last week the internet was eagerly anticipating what would eventually be called the Nintendo Switch. Nintendo's new hybrid home and on the go console was revealed last Thursday, and since then the Japanese company has remained hush about some of the device's more pertinent information. And it's going to stay that way for the rest of 2016, with Nintendo only revisiting the Switch in January next year.
Nintendo has revealed that they will be hosting an event on January 12th, which will be open to invited guests and livestreamed for the millions not able to get there in person. The event will target three of the main questions surrounding the Switch right now: Release Date, Price and Games. Nintendo will lock down how much the Switch will cost and exactly what day in March it'll launch, while also showcasing some actual gameplay on the console this time.
Learn more about Nintendo's new home gaming system at the Nintendo Switch Presentation, streamed LIVE on Jan. 12 https://t.co/0c7gOJasA2 pic.twitter.com/5aR7MBH2C5

— Nintendo of America (@NintendoAmerica) 27 October 2016
Those are the three main topics they'll address, but it's likely Nintendo will also release a little more information about the Switch's hardware and, most importantly, battery life. Since it's a console that has mobile capabilities, battery life will be a huge selling point for some. Nintendo has stressed that the Switch is still firmly a home console, but with all the buzz being generated around being able to play Skyrim on a plane, it's safe to say that it's almost just as important.
Other specifics such as third-party support and system memory will most likely also be touched on, and I'm hoping that we'll all have a much clearer picture on the Switch entirely. Not because it's a confusing mess like the Wii U, but rather that people are already excited. Nintendo just needs to give us all more of what we want to hear now, and March should go off smoothly.
Last Updated: October 27, 2016