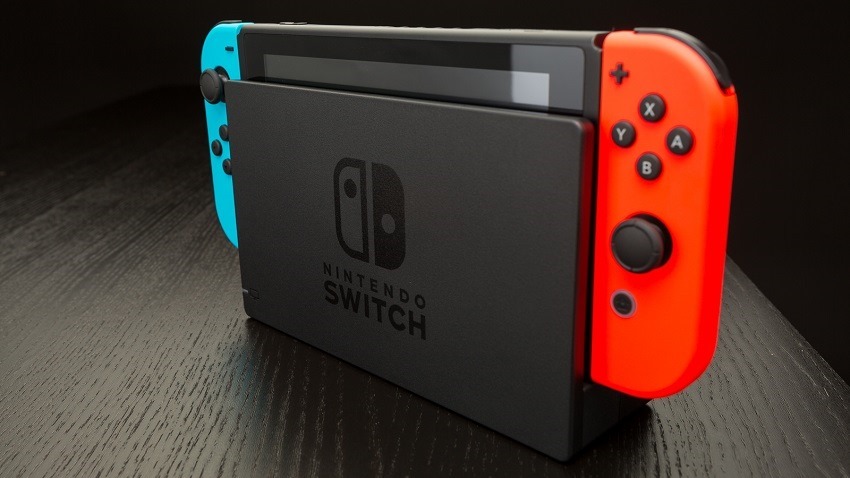 It would be easy to say that after the abysmal January conference, excitement for the Nintendo Switch was a little more tepid. The bad news surrounding the console was leaking out of the cracks, and the weeks leading to launch consisted of mad scrambles to rally up more launch games, damage control to cover up leaks and a lot of marketing to convince you that the Switch was still a product you wanted to own. And it's unclear if that's the sole cause, but something seems to have worked. The Nintendo Switch is breaking sales records all over the place.
The Nintendo Switch has become the fastest selling Nintendo console in both America and Europe, with Nintendo confirming the great news regarding their launch. American sales were reported on first, after Nintendo of America President Reggie Fils-Aimé revealed in an interview with the New York Times that the console had outsold every other Nintendo console at launch. That's including the hyper popular Wii.
The same goes for Europe, where Nintendo there officially confirmed that the Switch had outsold all previous Nintendo launches in the region too. Although again no figures were discussed, the Switch attracted loads of attention in countries such as France, where it claimed the best Nintendo console launch ever too. In the UK too, the Switch outsold the Wii U two to one, although it lagged behind the Wii.
Interestingly though, The Legend of Zelda: Breath of the Wild also managed to become the fastest-selling standalone launch title for Nintendo, besting Super Mario 64. It hasn't bested Wii sports, but that motion controlled sports game was a pack in for every Wii console bought.
Sales were also strong in Japan, with the Switch pushing 313,000 units to edge out the Wii U's 308,000. It's key to note that home console sales in Japan are slightly different to the rest of the world. The PS4, a console which sold over a million at launch in other regions, only sold 322,000 in Japan. Portable consoles are king here, and it's likely Nintendo were hoping for a bigger impact with their hybrid design.
But it's a solid start for a console that had a lot going wrong (and still has many faults) for it in the two months leading to launch. Hopefully Nintendo uses this as a good springboard to keep support strong throughout 2017, and for the many years beyond that.
Last Updated: March 8, 2017