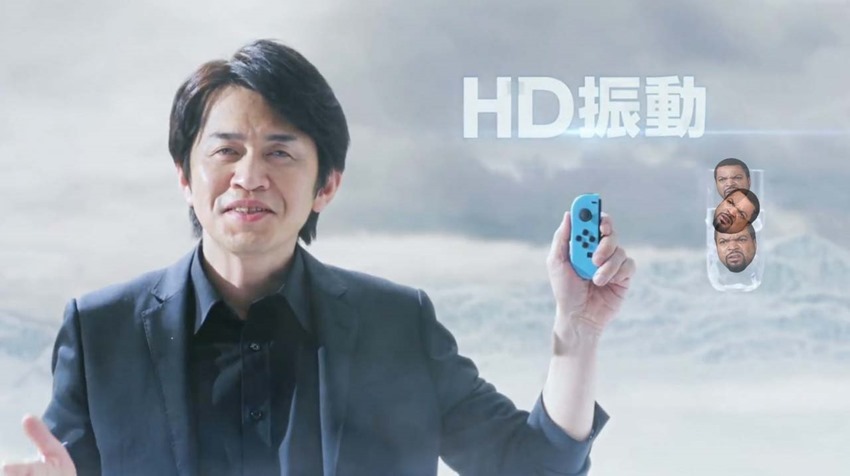 Nintendo is finally taking every console they've ever made (that worked), and combining them into one easy unit with the Nintendo Switch, a machine that allows for gaming on the go with controllers that can tell you just how many rappers are in your glass of ice cold water. Here's everything we know about the hardware side of things on the Switch.
Storage
Nothing revolutionary here: You'll get 32GB of internal memory, which will most likely be considerably less after virtual memory tax and the need for a Switch OS. Still, Nintendo says that you can expand on this storage with Micro-SDXC cards, which these days are in ample supply and won't cost you an arm and a leg. A decent class 10 micro-SD with 32 or 64GB of space from the likes of Lexar or Samsung, will retail for just over R300 right now as it is.
Battery life and region locking
Nintendo says around 2.5 to six hours per full charge of the Nintendo Switch, in case you feel like playing some Mario on the go. The more demanding the game, the more your battery will be sapped so plan ahead. Here's the best news: You can organise games or hardware from anywhere in the world, as Nintendo has opened the gates and allowed the Switch to roam free across any and all territories.
Which is just perfect for when Dead or Alive Xtreme Beach Volleyball is eventually announced for the Switch. Not that I'd ever buy such a game, no sir. Ignore me whistling nonchalantly here.
Display
Don't expect UHD in your hands with the Switch. Instead, the console will run at a native 1280×720 resolution when you're on the go, which is just perfect for the 6.2" multi-touch screen.
Design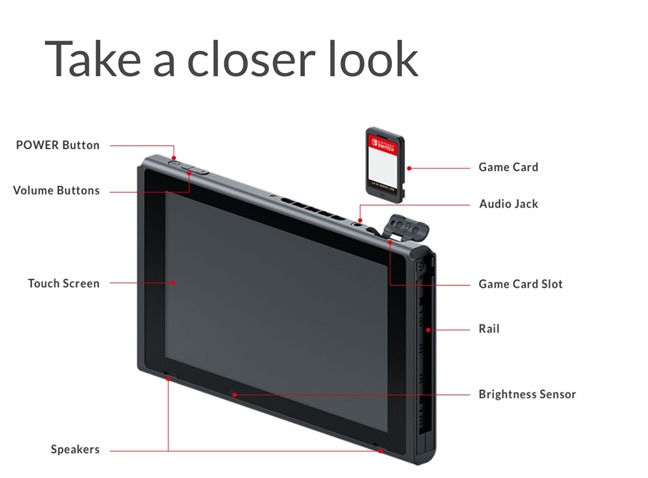 Out of the dock, the Switch has everything that you'd expect a Nintendo console on the go to have: A power button, speakers at the bottom, volume controls, an audio jack, a brightness sensor and a slot for your game cartridges to be fitted into. Chirpy Japanese executive who can summon EA to help kill the buzz of an exciting press conference with the snap of his fingers, not included.
Controllers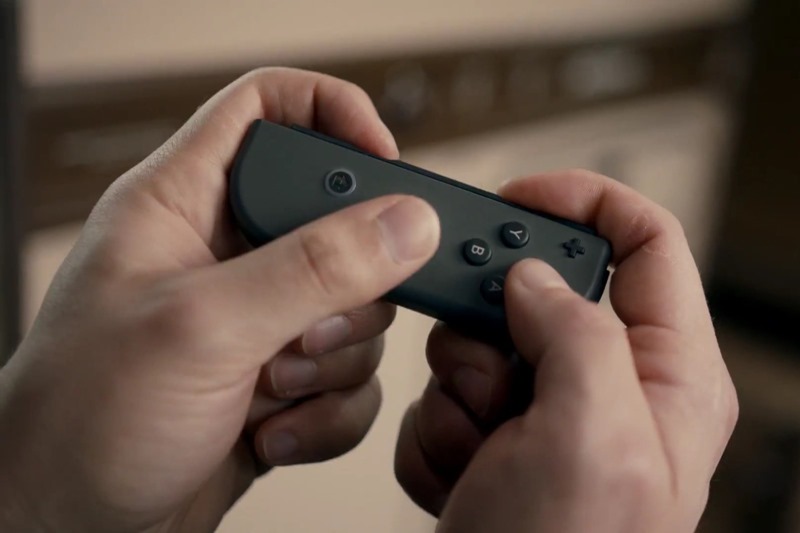 Here's where things get weird. The pro controller announced for the Switch? That has an RRP of $70. But a pair of Joy-Cons? That'll set you back $80, as Nintendo's fancy new hardware packs in advanced rumble technology, sensors and positioning hardware. It's basically Wiimote 2.0 this time. On the technical side of things, you've got your usual A,B,X,Y face buttons, an analog stick and even a capture button for software that'll be activated further down the line.
Most likely for YouTube uploads that'll be heavily policed by Nintendo, because we all know how much they love having control over their products in any media. A Joy-Con strap with shoulder buttons completes the device, with an IR sensor that maps your local area for the upcoming screen-free games that the Switch will be hyping up.
Price
$299 in the US, with European pricing most likely being around £280 – and 350 Euros. Locally, I wouldn't be surprised if the Switch retailed for R5000 here, easy.
Package
So what does your cash get you? A bright box, left and right Joy-Con controllers, wrist straps, the console, an HDMI cable, AC adapter, the Switch dock and the console itself. And probably a manual thick enough to murder someone with.
Last Updated: January 13, 2017