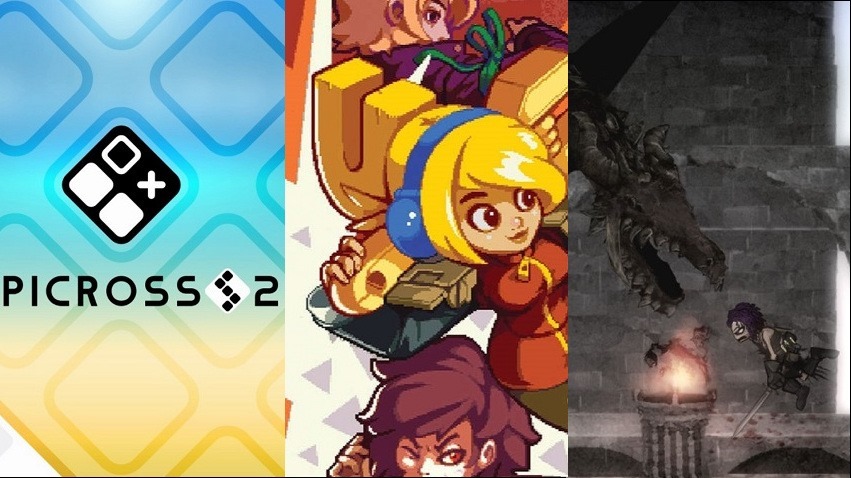 The Nintendo Switch might be light on heavy-hitting exclusives this year (a point you might debate considering Octopath Traveler just launched), so it's really up to the breadth of third-party and indie titles to keep interest high during its sophomore year. And keep up the momentum they have so far, with big hits from Hollow Knight reinvigorating a gap left by the quickly tapered off Mario Tennis. But if the gruelling metroidvania is not really your cup of tea, there are three just as important, and wildly different, titles all making a debut on August 2nd.
Which seemed…unplanned? Each game respectively announced their arrival yesterday, but neither seemed tied to one another. Which makes sense in a way, given how radically different they all are. Fans on other platforms will recall names like Salt and Sanctuary and iconoclasts, with the former representing a good 2D interpretation of Dark Souls in 2016 and the latter bringing cheerful but challenging metriodvania platforming earlier this year. Puzzle fans will also be glad to here that a second version of Picross S (which launched on Switch last year) is heading out soon. It's Picross S2, and is, well, just more Picross I guess.
Here's a quick breakdown of each title, along with their own trailers.
Salt and Sanctuary is a love letter to Dark Souls, and Ska Studios did a great job translating its deliberate combat, eerie settings and complex level designs over to a whole dimension less. The game first launched on PS4 and PC in 2016, and last year finally made its way to the PS Vita. At that time the Switch was already looking like an even more alluring platform to launch on, so it's no surprise that this 2D action game is making its way over to Nintendo. I've personally never played Salt and Sanctuary for any long amount of time, but the game has received heaps of praise over the year. Best still is that it'll launch on Switch with all the post-launch content thus far, making it a complete collection for any new players.
Iconoclasts launched earlier this year to praise too, with its cheerful 2D artwork and heart-warming story fusing with a challenging Metroidvania that blends together classic boss battles and captivating platforming. Iconoclasts is the seven-year project of indie game designer Joakim Sandberg, promising around 10 hours of content with nearly double that in boss fights alone. It looks charming, and the perfect thing to have on a handheld like the Switch.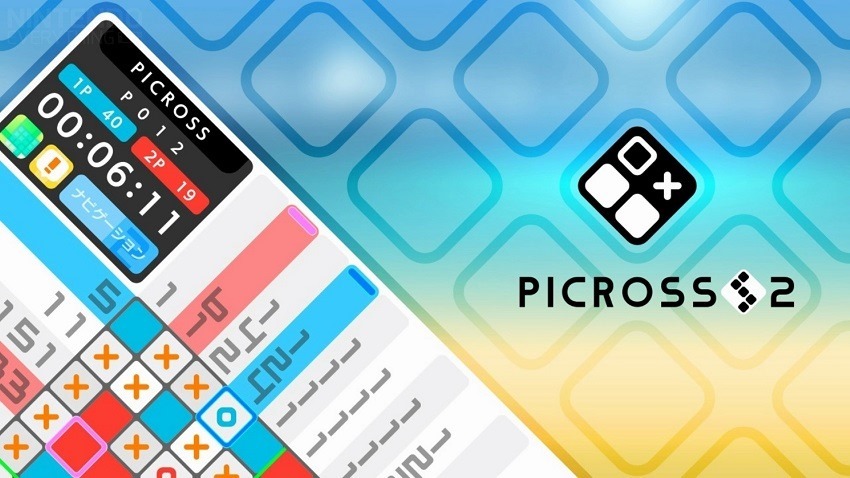 Picross is a deeply addictive puzzle game that is massive in Japan, but has found its own market outside of its borders. Last year Nintendo released Picross S to the Switch, after launching a host of hugely successful alternatives on the 3DS. Picross S2 then is just looking like a lot more of the same. The game is currently only slated for Japan, but has a whole host of language support from the get-go. So don't be shocked if it's revealed for wider markets on the same day.
That's a lot of Switch goodness to look forward to next week, and it comes hot on the heels of Dead Cells launching August 8th. If you've been worried about what to play on your Nintendo console of late, don't stress.
Last Updated: July 26, 2018