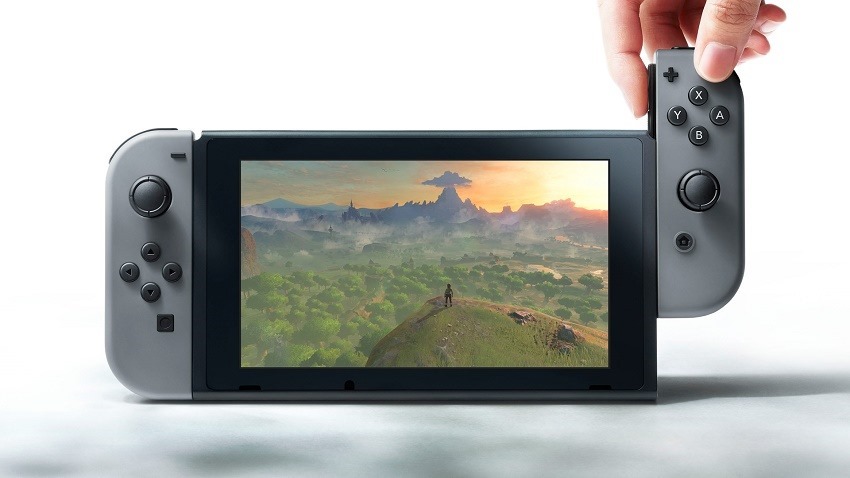 If you decided to sleep in this morning, you may have missed all the big announcements Nintendo made regarding the Switch, one of which was the release date and price for their brand new console. Just so you know, it's out on the 3rd of March, at a very attractive price of $299 (we're still awaiting confirmation on local pricing, if you're curious).
With those solid details now out in the breath of the wild, people are clamouring to place their pre-orders, despite a somewhat barebones launch lineup. Some of those orders are from people who simply cannot wait to get their hands on the Switch – those who must have it on day one. As for the others, well, they're just looking to turn a profit (via Destructoid).
Believe it or not, despite the Switch not even being out yet, people are already scalping the units online. Head over to eBay, and you'll find loads of listings at outrageous prices. One for example, has Nintendo's new device going at a cool R7,686.99 ($596.99), and another, at an eye watering R10,114.63 ($700). That's downright ridiculous, but the scary part is that some are actually making these purchases.
That's something I can't quite get my head around. Is it really worth paying double for a console simply because you fear you won't get it on day 1, or I don't know, in the first couple of weeks if stock does turn out to be limited? That's some serious FOMO right there!
To date, I've never bought a console on day one. I always opt to wait a couple of months not only so that there's room for the library to grow, but so that I can get said console in a bundle or at a better price. Honestly. I'd love to get my own Nintendo Switch, but I'll definitely be waiting it out to see if Nintendo have a winner on their hands this time.
Last Updated: January 13, 2017